Graphic: Acknowledgement Strip
We acknowledge and pay our respects to the custodians and elders of all First Nations peoples, across Australia and the Torres Strait Islands.
Australia is a big place -- 7.69 million square kilometres -- and with a relatively small population of 25 million people.
Two-thirds of our population live around the regional coastlines and the remaining live across rural and remote areas -- sometimes more than an 8-hour drive to the closest township.
Access to health services can be a problem.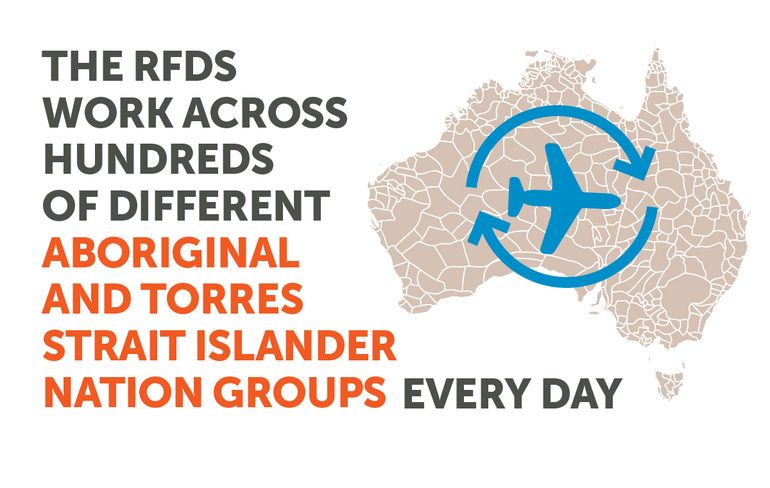 Services taken for granted in the city are routinely just not possible outside metro areas, and this creates real hardship for the families and communities living in the bush.
We at the RFDS work to reduce the disparity in health service access.

The Royal Flying Doctor Service works to reduce the disparity of health service access. We bring emergency medical and primary health services to those areas that don't have access. We make it possible for people to live, work and travel across this large continent.
See where our planes are flying throughout Australia
See map
Latest news stories
Roma Saleyards to raise funds for the Flying Doctor
24 Jun 2022
The Maranoa Council is set to donate 50 per cent of the live weight and open auction selling fees received for each head of cattle sold at the upcoming Roma Saleyards Store Sale.
Read full story
How did they find and save Peter when he suffered a crippling stroke?
23 Jun 2022
On arriving on his remote island property, Peter Woolford became acutely unwell and collapsed with a stroke,  paralysed on the kitchen floor and unable to reach the landline to call for help.
Read full story