Our Vision
To improve health outcomes for all Tasmanians with a specific focus on remote and rural areas
---

Find out more about our services:
MOBILE DENTISTRY
PHYSICAL HEALTH PROGRAMS
ADULT AND YOUTH MENTAL HEALTH
EDUCATION PROGRAMS
AEROMEDICAL SUPPORT
Latest news stories
Going above and beyond for the RFDS
13 Jul 2022
Devonport husband and wife team Robert and Caren van Norden are about to embark on the adventure of a lifetime as the first Tasmanians to enter the Royal Flying Doctor Service fundraiser – the Outback Air Race.
Read full story
Touchdown on paramedic career
01 Jul 2022
RFDS Tasmania farewells a truly amazing aeromedical team member with Ambulance Tasmania intensive care flight paramedic Nick Chapman finishing up after 38 years in the job, the last 10 in aeromedical at the Launceston base.
Read full story
Support Us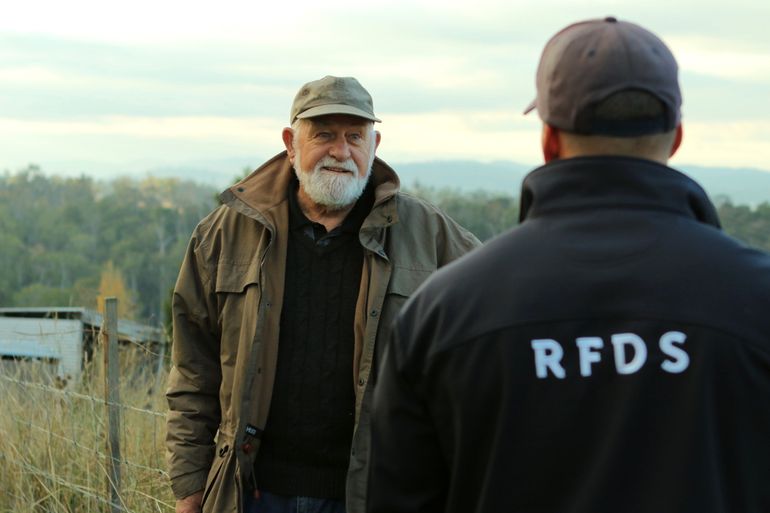 Help the Flying Doctor Service deliver health programs throughout Tasmania.
Whether large or small, your generosity helps keep RFDS Tasmania working towards a healthier future for all.
Donate here or call us today on (03) 6391 0509
Donate online
Royal Flying Doctor Service Tasmania respects and acknowledges Aboriginal and Torres Islander peoples as the first Australians and our vision for reconciliation is a culture that strives for unity, equity and respect between Aboriginal and Torres Strait Islander peoples, and other Australians.
RFDS Tasmania is committed to improving health outcomes and access to health services for all Aboriginals and Torres Strait Islanders.
To view our Reconcilliation Plan, click below:

We are proudly supported by the following organisations: