Together we can improve the health outcomes of all Tasmanians
Find out more about our services:
MOBILE DENTISTRY
PHYSICAL HEALTH PROGRAMS
ADULT AND YOUTH MENTAL HEALTH
EDUCATION PROGRAMS
AEROMEDICAL SUPPORT
Latest news stories
Celebrating Dental Health Week '23
09 Aug 2023
The Royal Flying Doctor Service Tasmania team had super fun celebrating Dental Health Week (DHW) 2023 with SuperSillyUS Circus. But there's a serious side to dental health that was part of our event and messaging throughout the week.
Read full story
Men's Health Week 2023
13 Jun 2023
Men's Health Week 2023, June 12-18, focuses on Healthy Habits. The RFDS, Tas provide health services to rural and remote communities throughout Tasmania in the areas of cardiovascular, mental and oral health. Here we provide tips on creating healthy habits in each of these areas.
Read full story
Support Us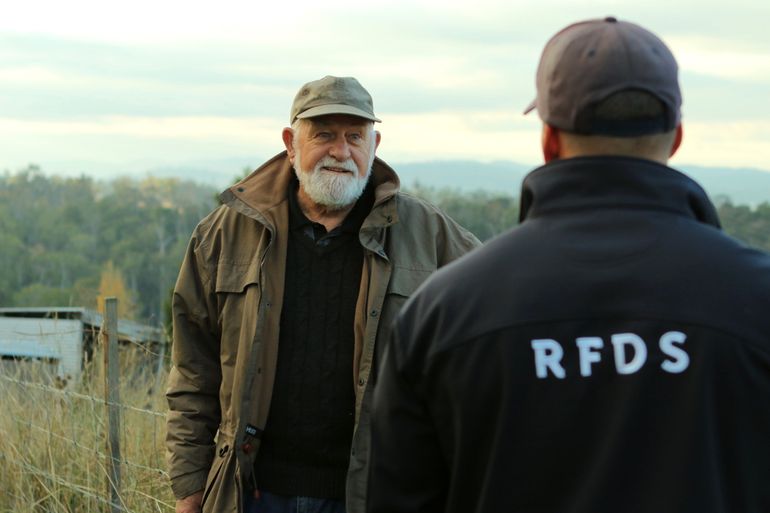 Help the Flying Doctor Service deliver health programs throughout Tasmania.
Whether large or small, your generosity helps keep RFDS Tasmania working towards a healthier future for all.
Donate here or call us today on (03) 6391 0509
Together we can make a difference
Royal Flying Doctor Service Tasmania respects and acknowledges Aboriginal and Torres Islander peoples as the first Australians and our vision for reconciliation is a culture that strives for unity, equity and respect between Aboriginal and Torres Strait Islander peoples, and other Australians.
RFDS Tasmania is committed to improving health outcomes and access to health services for all Aboriginals and Torres Strait Islanders.
To view our Reconcilliation Plan, click below:
Launceston RFDS Base
Launceston Base began operations in 1997. Our initial flight carried a critically ill baby from Wynyard, Tasmania to Essendon for surgery at a Melbourne children's hospital.
Today Launceston base is the home of aeromedical operations serving Tasmania and the Bass Strait Island communities. We deliver aeromedical services for Ambulance Tasmania, they provide medical staff and we provide pilots, engineers and our aircraft.

We are proudly supported by the following organisations: