What we do in Tasmania
RFDS Tasmania delivers a range of primary health care services and community projects to benefit all Tasmanians, including an award-winning dental outreach program and mental and physical health programs that are all provided free of charge with Federal and State Government funding.
Our mobile and visiting dental care services are currently operating on King and Flinders Islands and throughout the north, north-east and east coast of Tasmania. A new mobile dental vehicle has extended our reach to many more isolated communities.
Primary health services are delivered in 11 LGAs on the east and west coasts, north, north-east coast, Tasman, Bruny Island and Huon Valley. These include mobile youth mental health services on the east and west coasts, Meander Valley, Central Highlands and Northern Midlands.

---

Find out more about our services:
MOBILE DENTISTRY
PHYSICAL & MENTAL HEALTH PROGRAMS
EDUCATION
AEROMEDICAL SUPPORT
Latest news stories
Big rigs on show to help RFDS
12 Mar 2021
Tassie truckers travel to every corner of the state just like the RFDS, and this year they're putting on a mega display as a community fundraiser. Bob Imlach's rare Kenworth is just one of the amazing big rigs being polished up for the event.
Read full story
Cardiac rehab reaching further
10 Mar 2021
A landmark Australian digital health platform that facilitates the virtual delivery of cardiac rehabilitation services for patients will be utilised by Royal Flying Doctor Service Tasmania to enhance its physical health program.
Read full story
Support Us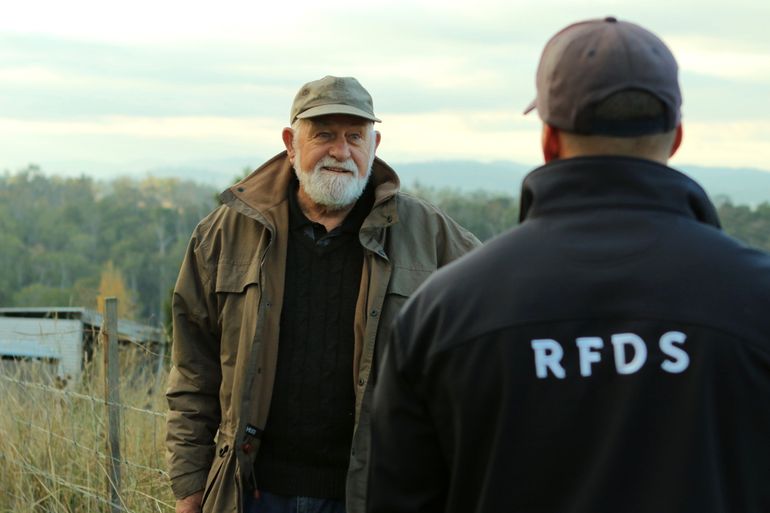 Help the Flying Doctor Service deliver health programs throughout Tasmania.
Every amount donated, whether large or small helps keep RFDS Tasmania working towards a healthier future for all, but especially, rural and remote Tasmanians. Donate here or call us today on (03) 6391 0509
Support Us