Corporate Support
As a charity, the RFDS relies heavily on the generosity of companies to continue our vital emergency medical and primary healthcare work in remote and rural Australia.
Community Engagement
Australian and multinational companies are quickly realising that being a good 'corporate citizen' is not only the right thing to do but is also good for business. Companies are eager to support the Flying Doctor in a wide range of ways including corporate partnership, sponsorship, volunteering, advice, pro bono services, workplace giving, donations and much more.
Partnerships
We are honoured to have a number of Corporate Partners that provide financial and corporate support to help keep the Flying Doctor flying. Details of our partnerships nationally and at state-level are covered on our partners pages at national and state level.
Workplace giving
Many companies set up Workplace Giving programs to encourage employees to contribute and support the Flying Doctor, with the company then matching every dollar contributed. Such programs have been very successful as they help employees and employers to make a significant difference to those in need.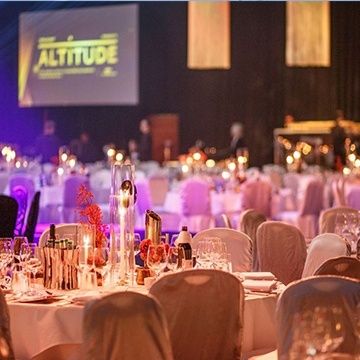 Sponsorship
Sponsoring a fundraising event, an RFDS service program, service or even a plane or specialist health service facility has proven to be a great way for businesses to engage with and support the Flying Doctor. Contact the RFDS in your state for details on the many opportunities that exist.
For more information on corporate partnership and engagement in Tasmania and to discuss the possibilities, please contact Bernadette Ulbrich-Hooper on email or call 0429 590 578.
See who is already partnering with us.