Responding to need in country Australia
For over 90 years .
Latest news stories
RFDS Western Australia throws open doors for Open Day at Jandakot base
15 Oct 2019
Come along and meet with the Flying Doctor team at the RFDS Jandakot Open Day held on Saturday, October 26 from 10am-4pm.
Read full story
Women's Health Week
15 Oct 2019
Read full story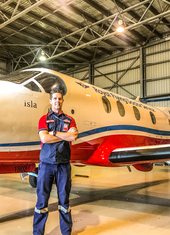 Off duty Flight Nurse saves life on commercial flight
Are you due for a Flying Doctor 'Check-Up'?
Sign up to our Newsletter to keep up with the Flying Doc!