The Royal Flying Doctor Service acknowledges and pays respect to the past, present and future Traditional Custodians and Elders of this nation.
Graphic: COVID 19: Responding to need
COVID 19: Responding to Need
Since February 2020 the RFDS has been part of the front-line response to COVID, and is part of the vaccination roll-out.
More details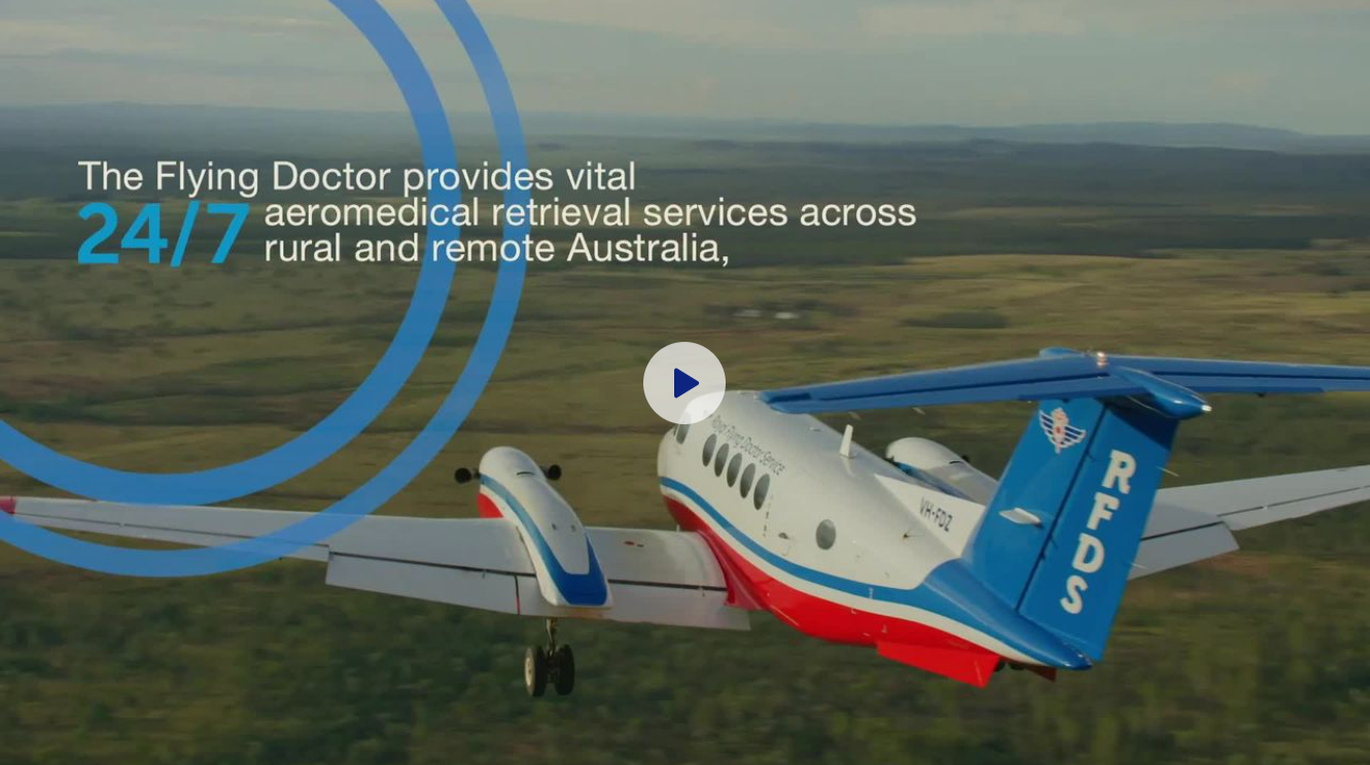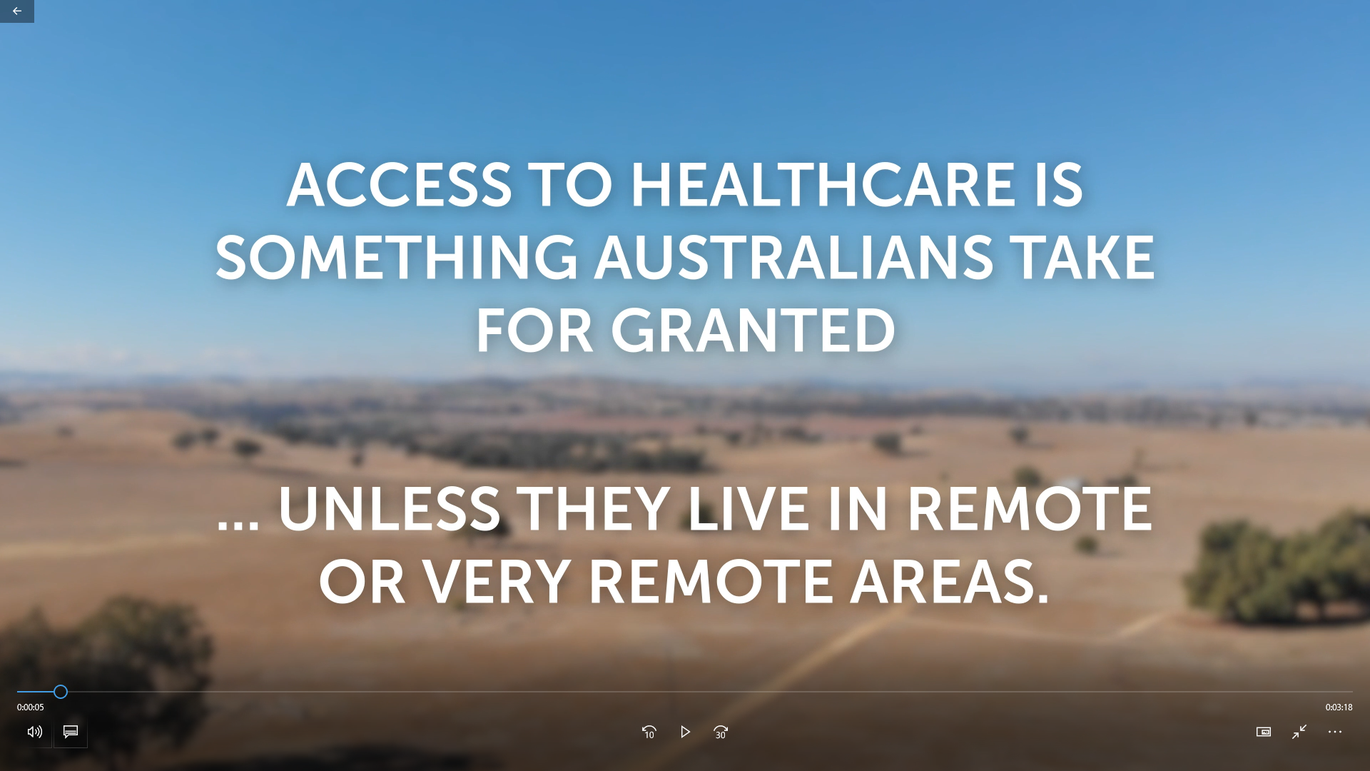 Why is the Royal Flying Doctor Service needed?
Australia is a big place -- 7.69 million square kilometres big -- and with a relatively small population of @25 million people.
Two thirds of our population live around the regional coastlines and the remaining third live across rural and remote areas -- sometimes more than a 6 hour drive to the closest township.
Access to health services can be a problem. Services that are taken for granted in the city are routinely just not possible outside metro areas, and this creates real hardship for the families and communities living in the bush.
The Royal Flying Doctor Service works to reduce the disparity of health service access. We bring emergency medical and primary health services to those areas that don't have access. We make it possible for people to live, work and travel across this large continent.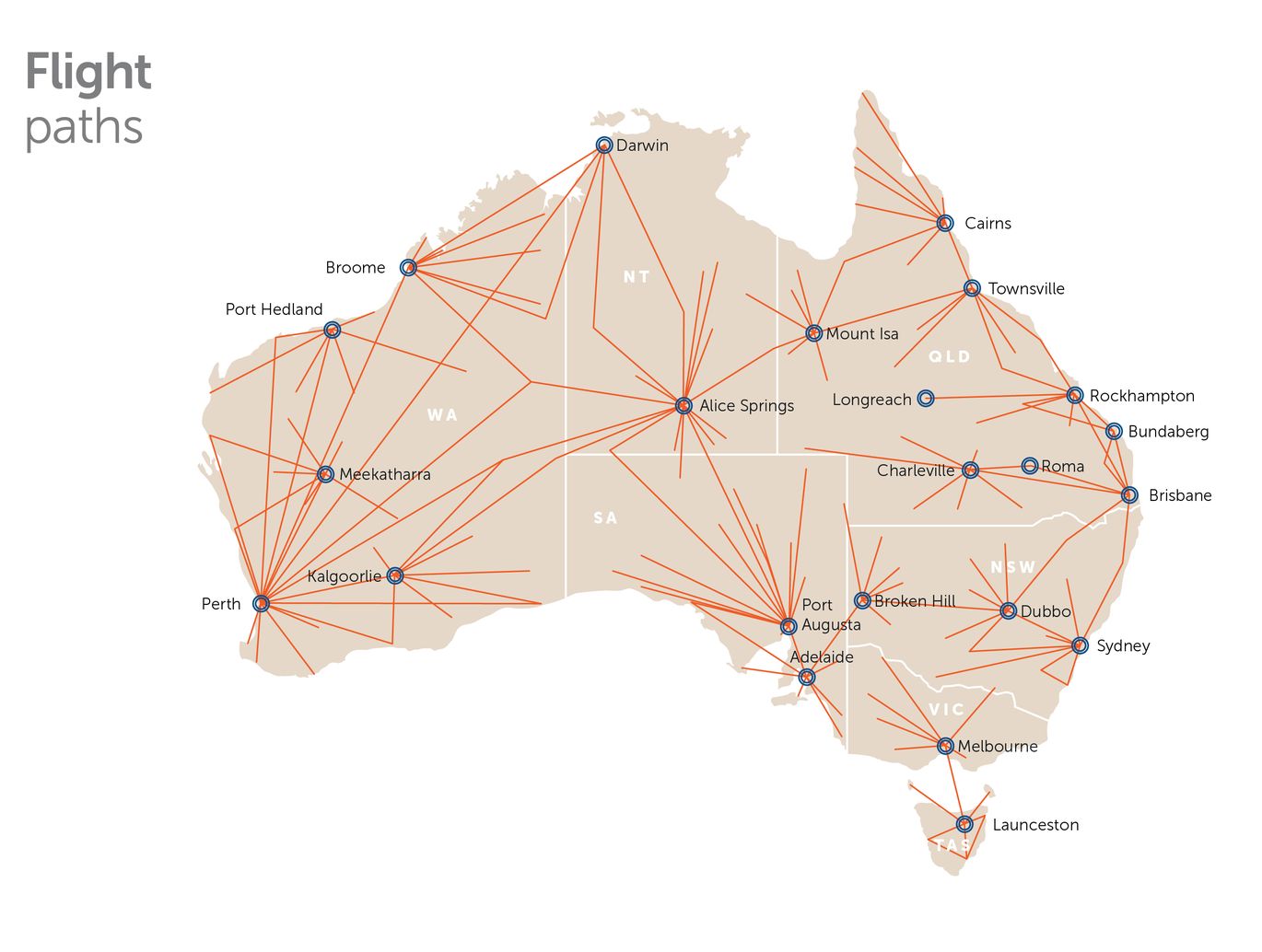 Aeromedical Emergency Services
We provide 24-hour aeromedical emergency services to country Australia. Accidents, injuries, heart attacks, premature labour -- we can generally reach anywhere within a 2 hour period.
Read more
Primary Health Services
The RFDS is the GP for hundreds of communities in the bush. We provide regular fly-in fly-out GP, Nursing and Allied Health Clinics. From cradle to grave, we provide service to families for as many as five generations.
Read more
Non-Emergency transportation of Patients
The RFDS plays a vital role in the transporting of patients - not just in an emergency. Examples include the transfer of a patient from a regional hospital to a tertiary hospital, or an elderly person traveling from aged care for a specialist appointment. This service, by road or air, is vital to country Australia.
Read more
Research
RFDS peer-reviewed research gives us the capacity to hone in on the locations and health issues that require targetted interventions. The RFDS research team actively works with well established research organisations to improve health outcomes for those in country Australia.
Read more
Are you due for a Flying Doctor 'Check-Up'?
Sign up to our Newsletter to keep up with Flying Doctor News!
See where our planes are flying throughout Australia
See map