Responding to need across WA
Graphic: A Day in the Life of the RFDS in WA
Western Australia is a vast and remote state and making sure people across the regions have access to health care and emergency, life-saving treatment is what we do at the Royal Flying Doctor Service Western Operations.

We are a 90 year old charity that deeply cares about our patients and communities throughout WA.

We believe that everyone, no matter where they live, deserves to have skilled and caring doctors and nurses to help them look after their health, and to treat them during emergencies while flying to specialist care.

We have a team of medical clinicians and pilots who are committed to providing the finest care to the furthest corner of WA. Together we provide fast, free and efficient emergency retrievals, GP health clinics, dentistry, telehealth and medical chests. We bring the hospital emergency room, GP clinic, dentist chair, pharmacy and our dedicated professionals to patients when they need us the most.

We do this across WA - the world's largest health jurisdiction – through our five aeromedical bases located at Broome, Port Hedland, Meekatharra, Kalgoorlie and Jandakot. We have an integrated world class aeromedical fleet of 16 Pilatus PC-12 turbo prop aircraft and two Rio Tinto LifeFlight PC-24 jets.
Latest news stories
Celebrating RFDS Western Operations engineers this Aviation Maintenance Technician Day
24 May 2022
In the last year, the WA Flying Doctor travelled 9,000,000kms to reach more than 10,000 patients in need of our care, a feat made possible thanks to our highly specialised engineering team.
Read full story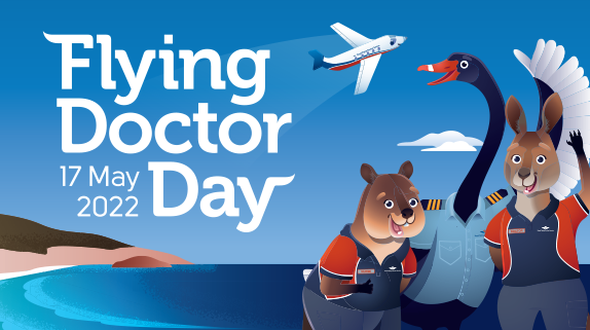 Help save lives this Flying Doctor Day
12 May 2022
On Tuesday 17 May, the Royal Flying Doctor Service in Western Australia (RFDS) will celebrate Flying Doctor Day, marking the 94th anniversary of the very first Flying Doctor flight in 1928.
Read full story

Acknowledgement of Country and People
Looking after people on Country is a unique and important part of the work we do. We work hard to keep people in their communities and reassure them when we need to fly them to specialist medical care before returning them to their land.

The Royal Flying Doctor Service Western Operations (RFDS WO) respects and acknowledges Aboriginal and Torres Islander peoples as the first Australians and our vision for reconciliation is a culture that strives for unity, equity and respect between Aboriginal and Torres Strait Islander peoples, and other Australians.

The RFDS WO is committed to improve health outcomes and access to health services for all Aboriginals and Torres Strait Islander Australians.
"We knew she was in safe hands..."
"We did not anticipate the situation of our gorgeous girl, Calvary, arriving early. The panic set in straight away on how to get her over to Melbourne for the open-heart surgery she required." Sofia said.
Read "We knew she was in safe hands..."