About the RFDS
The Royal Flying Doctor Service is one of the largest and most comprehensive aeromedical organisations in the world, providing extensive primary health care and 24-hour emergency service to people over an area of 7.69 million square kilometres.
Guiding Values
Our Mission - To provide excellence in aeromedical and primary health care across Australia.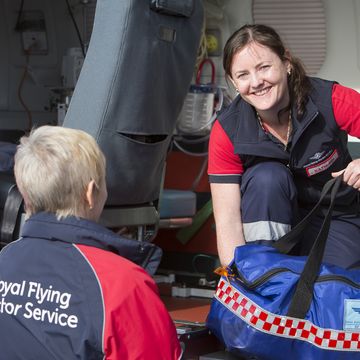 Dedication
Our people are dedicated and passionate about bringing first class health and emergency services to people in the bush. We are very much part of the communities we service. ​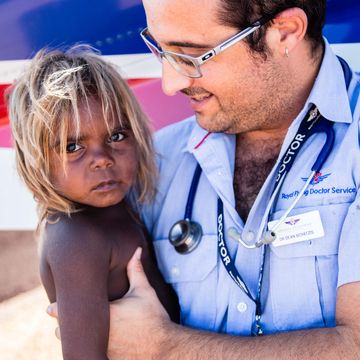 Integrity
The challenges of health access outside Australia's cities make the Flying Doctor's services vital to those who live, work and travel in rural and remote Australia. Our job is all about doing all we can to improve health outcomes and save lives.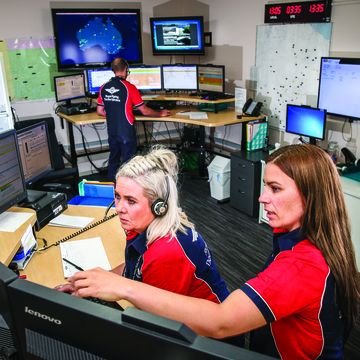 Innovation
Operating across vast distances, harsh landscapes, and in far from ideal conditions, necessitates resilience, resourcefulness, innovation and a continual striving for excellence.
The Royal Flying Doctor Service has been saving lives in rural and remote Australia for more than 90 years. Delivered by a dedicated team of professionals, using the latest in aviation, medical and communications technology, and supported by a vast number of volunteers and supporters, the RFDS provides a lifeline for those that live, work and travel in rural and remote Australia.
Established in 1928 by the Reverend John Flynn, the RFDS has grown to become the world's largest and most comprehensive aeromedical organisation.
Services are delivered on a day-to-day basis by six RFDS operating sections – Central Operations, Queensland Section, South Eastern Section, Tasmania Section, Victoria Section and Western Operations.

Aeromedical Footprint
With the responsibility of providing medical emergency and primary health care services to Australia's remote and very remote areas, the Royal Flying Doctor Service has established flight paths that reach across the continent. See our main flight paths below.
Emergency Aeromedical Retrieval
Funding
The RFDS is a not-for-profit organisation. While supported by Commonwealth, State and Territory governments, the RFDS depends on bequests, fundraising and donations to bridge the gap in operational funding and to finance its capital-raising program for the replacement of aircraft, medical equipment and other major capital initiatives.
The RFDS relies on donations and support from people like you to keep us flying and saving lives on a daily basis. There are lots of different ways to help, so whether you prefer to roll up your sleeves and do some fundraising or volunteering, or make a simple donation, we will be very appreciative.
Find out more about the work of the Flying Doc