Graphic: Make a donation today to bring lifesaving medical care to outback Australia.
You can help outback mothers receive emergency maternity care

Give a gift this tax time to ensure mothers like Anna have access to life-saving maternity healthcare when an unexpected emergency occurs.
Latest news stories
RFDS celebrates Flying Doctor Day
17 May 2022
On 17 May 2022, RFDS celebrates Flying Doctor Day and 94 years of proudly providing emergency aeromedical and essential health care services to the Australian community.
Read full story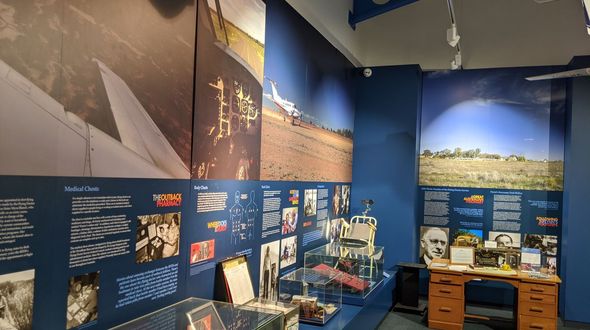 Outback Heritage Experience the top tourism destination in town according to TripAdvisor
14 Apr 2022
The Flying Doctor's Outback Heritage Experience at Broken Hill is a must-visit destination for Mundi Mundi Bash attendees.
Read full story
Graphic: One of the many family's helped by the Royal Flying Doctor Service's South Eastern section
Our South Eastern Section provides life-saving emergency evacuations and comprehensive primary healthcare services across New South Wales, Victoria, Tasmania, southwest Queensland, eastern and northern South Australia.