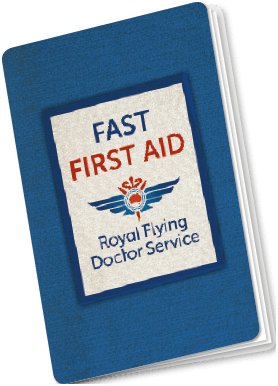 Every day lives are lost when people are injured and no one with them knows first aid.
Do you know what to do in an emergency?
Get my FREE Flying Doctor first aid booklet
Latest news stories
It is a phone call that nobody EVER wants to receive.
23 Nov 2020
"I could hear my younger children screaming and crying in the background on the phone because their mum was shaking and wouldn't wake up. They were petrified," said Andrew, Taya's husband.
Read full story
Flying Doctor Hits 150 COVID Clinics
03 Nov 2020
Flying Doctor Hits 150 COVID Clinics
Read full story
Graphic: One of the many family's helped by the Royal Flying Doctor Service's South Eastern section
Our South Eastern Section provides life-saving emergency evacuations and comprehensive primary healthcare services across New South Wales, Victoria, Tasmania, southwest Queensland, eastern and northern South Australia.