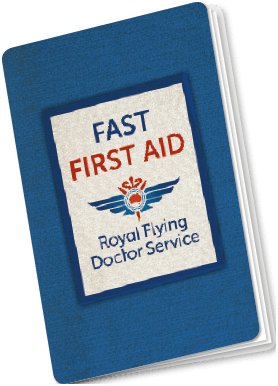 Every day lives are lost when people are injured and no one with them knows first aid.
Do you know what to do in an emergency?
Get my FREE Flying Doctor first aid booklet
Latest news stories
Leading at the sharp end
08 Mar 2021
"Stretching myself beyond my norm was why I decided to join the RFDS," says Lisa Darley, Health Services Manager at Broken Hill.
Read full story
What if there was no help?
24 Feb 2021
Jed was helping muster sheep on a friend's property when he came off his motorbike, fracturing his wrist and shattering his ankle.
Read full story
Graphic: One of the many family's helped by the Royal Flying Doctor Service's South Eastern section
Our South Eastern Section provides life-saving emergency evacuations and comprehensive primary healthcare services across New South Wales, Victoria, Tasmania, southwest Queensland, eastern and northern South Australia.