Supporting aeromedical services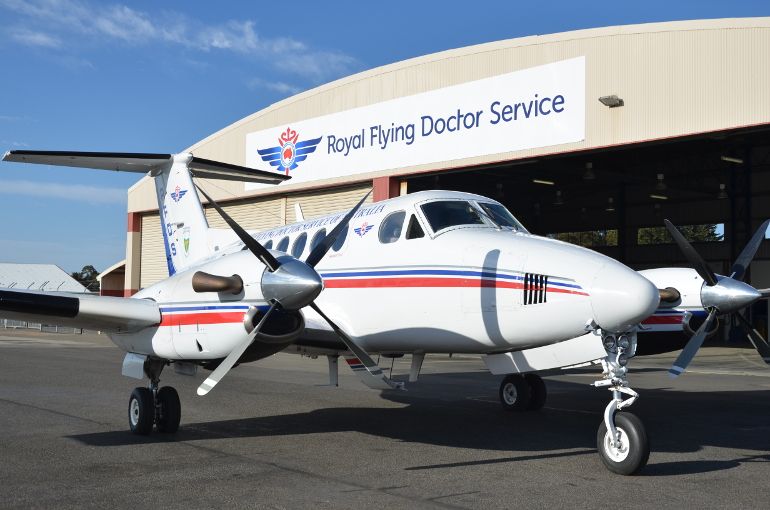 Facilities
In Tasmania the aeromedical contract is operated by RFDS South Eastern Section in partnership with Ambulance Tasmania. RFDS Tasmania is proud to support the aeromedical service by supplying and maintaining the hangar at Launceston Airport. The contemporary aeromedical facility was opened in 1988 and was the first permanent RFDS Base in Tasmania. The hangar accommodates two King Air aircraft if necessary and provides an undercover transfer area for patients, engineering facilities, clinical treatment areas, pilot and administration offices and staff accommodation. RFDS Tasmania, RFDS South Eastern Section and Ambulance Tasmania share the Base and work collaboratively in supporting the aeromedical service. RFDS Tasmania, through generous donations, has also provided patient transport shelters at St Helens, Wynyard, King and Flinders Is.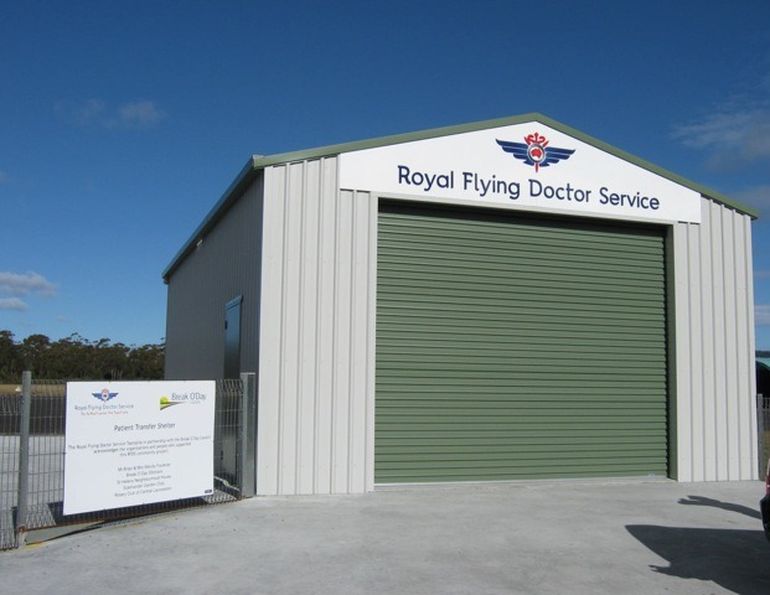 Patient Transfer Shelters
RFDS Tasmania developed the design of patient transfer facilities at regional airports around the Tasmania. The purpose built facilities are used to improve the overall comfort and safety of Ambulance Tasmania patients and assist medical staff during the transfer of patients from road ambulance to air ambulance. Under the arrangement, the purchase of the shelter, together with a contribution towards the cost of installation is met by RFDS Tasmania and local Councils install and maintain the shelters on airport land. The first drive through shelter was constructed at Burnie Airport followed by patient transfer facilities built at St Helens Aerodrome and Flinders and King Islands.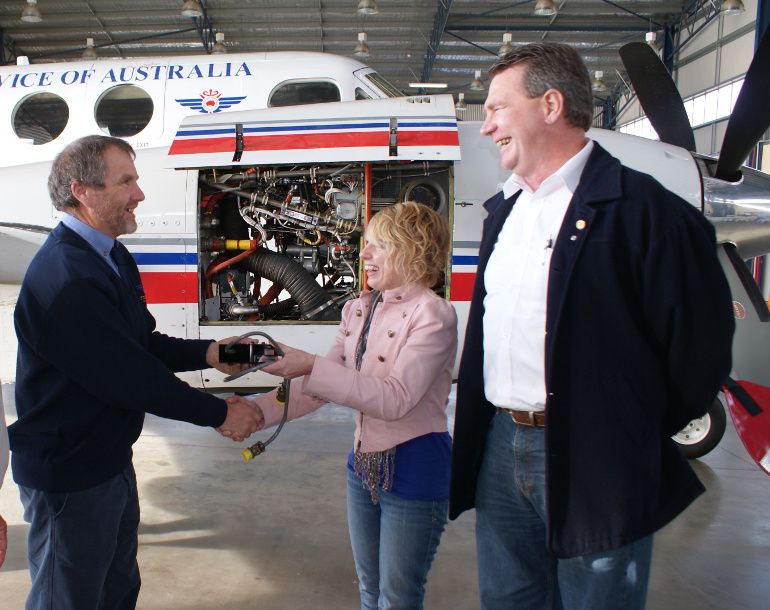 Medical and Aviation equipment
The RFDS in Tasmania provides specialist medical equipment to enhance the quality of patient care, such as baby transport modules, specialist transport equipment for severe heart failure and iridium satellite phones for flight paramedics. The provision of ancillary aviation equipment for the RFDS aircraft is provided as needed to support aeromedical operations.