Telehealth and Medical Chests
RFDS medical officers provide a 24-hour medical consultation service via telephone and radio transmission. The service is provided to people living, working or travelling in remote areas of Queensland. Advice is also available to rural doctors, remote area nurses, allied health staff, Aboriginal and Torres Strait Islander health workers, patients and carers.

Another unique service is the RFDS Medical Chest. There are 1,200 of these valuable medical chests located throughout the state. They allow patients to be treated for a range of medical conditions including antibiotics for infections, pain relief prior to medical evacuation and more. They contain a variety of first aid items, medications and pain relief.
A guide for RFDS Medical Chest Custodians is available to review online.

Graphic: Telehealth & medical chests
Medical Chest Administration
1300 624 378

medicalchest@rfdsqld.com.au
Medical Chest Order Form - Standard
Download

296.6 KB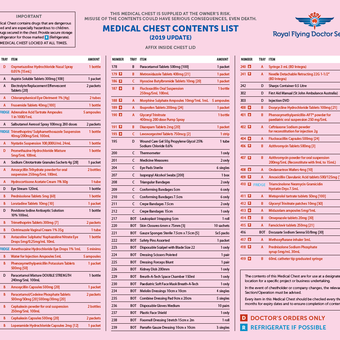 Medical Chest Contents List - Standard
Download

482.9 KB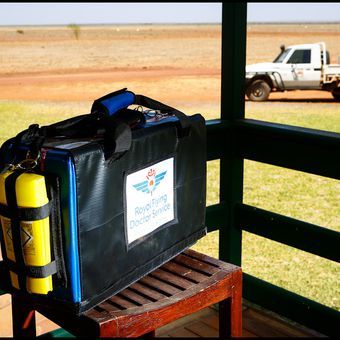 Medical Chest Order Form - Mini
Download

268.3 KB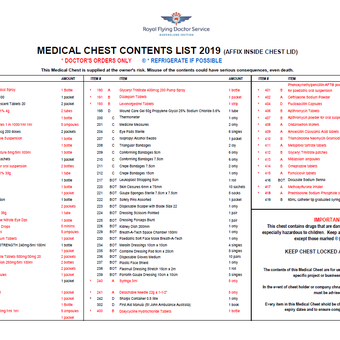 Medical Chest Contents List - Mini
Download

104.7 KB