RFDS Foundation
The RFDS Foundation was established in 2018 as a way to support the Flying Doctor in Queensland. It exists as an investment in the future of the Flying Doctor, the services it provides, and the people and communities it serves.

The Flying Doctor has grown to become one of Australia's most reputable charities and a world leading aeromedical provider, but its life-saving service would not be possible without the vision and generosity of many Australians.

One of the ways we bring our supporters vision to life and increase their impact on the future of the Flying Doctor in Queensland, is through the RFDS Foundation.
A legacy that will last for generations
Contributions to the RFDS Foundation will be invested for the future. The key focus areas for the RFDS Foundation are to support the needs of those who live, work and travel in Queensland, including:
investment in new primary health care services and extension of existing primary healthcare
investment in aircraft and infrastructure that leads to better health outcomes for the people the RFDS is privileged to serve
innovation through new technology and service delivery platforms
professional development of RFDS clinicians to support high-quality patient care and the recruitment and retention of staff.
Bringing the finest care to the furthest corner
Contributions to the RFDS Foundation have already made a considerable impact to rural Queensland communities, through the recent investment of $325,000 to strengthen the capability of 36 regional aerodromes.

RFDS Foundation Chair, Nigel Alexander said "Our initial allocation of funding towards aerodrome upgrades forms part of a long-term strategy to upgrade aviation safety at regional aerodromes to better support regional, rural and remote communities. We are committed to ensuring funds from the RFDS Foundation are used to deliver first-class aeromedical and primary healthcare across Queensland."
Mr Alexander said a review had been commissioned by the Flying Doctor to analyse safety and compliance standards across the network of aerodromes used by the RFDS in Queensland.

"The review concluded that considerable economic and health benefits could be gained by procedural and system changes which we are happy to support," he said.

These recommendations have led to the development of the RFDS Strategic Aerodrome Initiative.
"The initiative outlines plans to assist aerodrome operators with attaining certification, as well as physical upgrades to runways, animal-proof fencing, lighting and even instrument approaches for all weather day/night operations."

Graphic: aircraft landing
Investment for the future is vital
Mr Alexander said the RFDS was investing in this work to better service the communities who depend on the Flying Doctor.
"The upgraded aerodromes will also deliver flow-on benefits, allowing for broader tourism, business and trade opportunities. We are happy to help improve regional airstrips in Queensland. The RFDS has a proud history of providing world-class aeromedical care to rural and remote Queensland and we are committed to ensuring we can continue to service these communities well into the future."
How you can contribute and make a lasting gift
Contributions are most welcome and all funds received will be invested in accordance with the Foundation's prudent investment and distribution policies, where interest and specific funding is apportioned to support the Flying Doctor in Queensland and key strategic initiatives aligned to RFDS Foundation areas of focus.

Contributions will be invested for the future, supporting critical aircraft, RFDS base and facility upgrades, staff training and professional development initiatives, and innovative services to improve the health of rural and remote communities.
The RFDS Foundation has a Deductible Gift Recipient and Tax Concession Charity status, with a sole focus to support the future Royal Flying Doctor Service (Queensland Section). Each year, the financial performance of the RFDS Foundation will be included in the consolidated Year in Review publication of the RFDS (Queensland Section).

For significant donations, a Named Gift or Endowment within the Foundation may be established, so that important contributions to the Flying Doctor will be recognised in perpetuity. Further donations of any amount can be added to the Named Gift at any time.

Please contact us if you would like your family name to be recognised and acknowledged for your generosity to the Flying Doctor. We would be pleased to discuss any particular areas of interest you may have.

Need help?
Contact Heather Stott, Key Relationships Manager.
Fill out the form below or alternatively you can contact her on
(07) 3852 7586.
RFDS Foundation Board of Directors
A Board of Directors govern the RFDS Foundation. Along with an Investment Sub-Committee, they oversee the prudent management of funds, with selected investment managers and independent experts providing advice.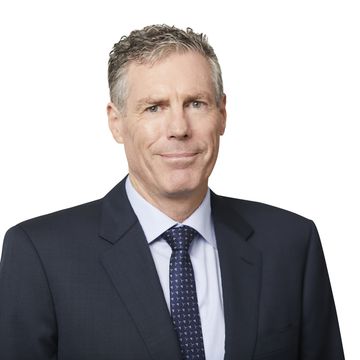 Mr Nigel Alexander
RFDS Foundation Board Chair

Mr Russell Postle
Board Member
Mrs Georgie Somerset
Board Member
Mr Peter Gartshore
Board Member
Ms Sylvia Bhatia
Board Member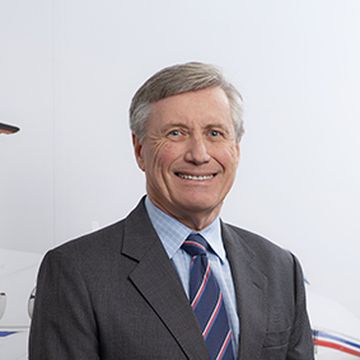 Mr Mark Gray
Board Member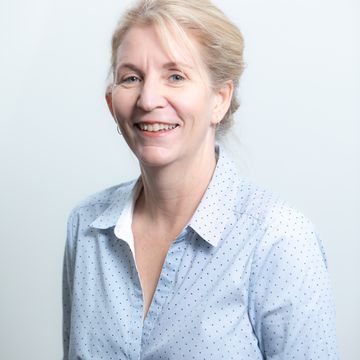 Mrs Jane Williams
Board Member
Mr Hugh Nalder
Investment Committee Member
Mr Don Chandler
Investment Committee Member
Contact Form
* required fields