Graphic: 10-year partnership with Queensland Health
The Royal Flying Doctor Service (RFDS) (Queensland Section) today welcomed an extra $334 million 10-year commitment from the Queensland Government, to continue delivering essential services to regional, rural and remote Queensland.
The new agreement will allow RFDS to continue to improve the health outcomes of Queenslanders through the provision of fully integrated services across the state including emergency medical evacuations, GP and nurse clinics, telehealth, dental care, mental health, health education, patient transfers and research.
The additional funding will also support dedicated aeromedical services for Queensland Health in Charleville and enhanced service delivery across the RFDS network.
RFDS Chief Executive Officer Meredith Staib thanked the Queensland Government for its continued and substantial support of the Flying Doctor.
"This agreement strengthens our partnership and enhances our RFDS network of nine bases across the state," Ms Staib said.
"Our work with Queensland Health allows our aeromedical services to optimise and improve the availability of services to patients in need.
"We are incredibly pleased with this 10-year commitment as it highlights our fundamental role and provides confidence to communities in our capacity to deliver the finest care to the furthest corners of the country."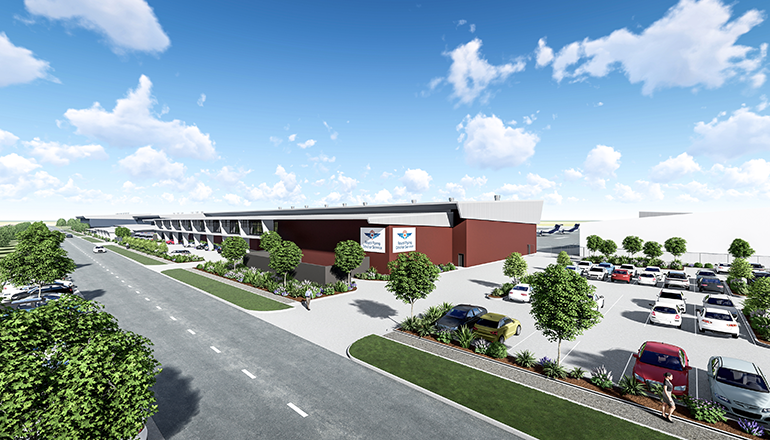 The Queensland Government has also committed to supporting the construction of a new Queensland Regional Aeromedical Base multi-tenanted facility located between Brisbane Airport's two runways at the Airport North Precinct.

The exciting new building project will accommodate the RFDS, LifeFlight, Queensland Health and the Queensland Ambulance Service (QAS), and will feature new patient transfer facilities, state-of-the-art hangars for fixed and rotary wing aircraft, training and administration areas.