Before embarking on any outback adventure, take a few moments to prepare. It could save your life.
In the outback, safety when exploring comes down to one thing: preparedness.
Sign up for more survival tips
When travelling on foot, even just a few moments of inattention or incorrect map-reading can spell disaster. You may fall and become disorientated, or you might simply lose sight of a trail or marked track.

Fortunately, this rarely happens - but when it does, all you'll have to keep you alive in the outback's challenging conditions will be the items you've brought with you.
Before embarking on any outback adventure, take a few moments to prepare. It could just save your life.

Before you leave
Where are you going?
When are you leaving?
When should you be expected back?
Who are you travelling with?
Whether it's a fellow adventurer, the owner of the local pub or a park ranger, make sure at least one person knows your plans.

If no one knows you're missing, no one will come looking for you. Don't leave that to chance.
Always have these items on your person. They could save your life.

You should plan your route using your map, and if you need practice orienteering with a map and compass, brush up on your skills before setting off. Don't rely on GPS systems alone, either - they can get wet, run out of batteries, and there's no guarantee your area is even covered.
The whistle will carry further than your voice if you become stranded, and the lighter will be useful for lighting rescue fires or keeping warm on chilly nights.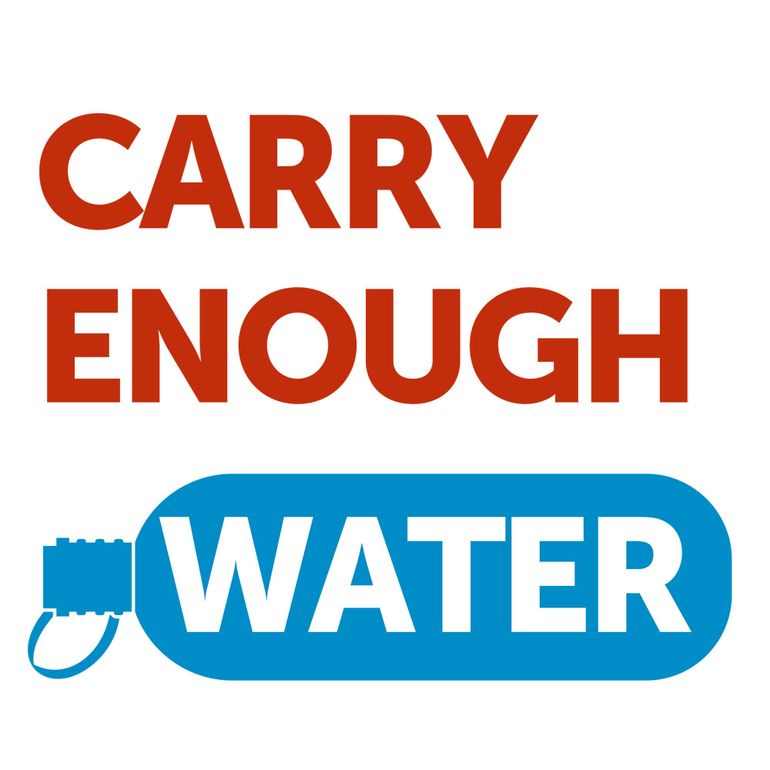 Don't leave without
Water (10 litres per person per day, in small containers)
Food (2 day's worth per person)
Sun & insect protection
First aid kit
You should always carry enough food for at least two days, even if you're only planning to do a half-day hike. The same goes for water: budget 1 litre per person per hour, stored in small containers - if all your water is in one container and it leaks, you'll be in big trouble.

Protection from the sun is also a must. Wear a wide-brimmed sun-protective hat (not a cap), along with sunglasses and reliable SPF30+ sunscreen. For protection against insects, bring some loose, long-sleeved clothes and repellent. This clothing will also help keep you warm during the night.

The hotter the weather and the more you exert yourself, the more you'll be sweating. Carry some salt or salt tablets to replenish your electrolytes and protect against hypernatremia.
Being a safer explorer
The importance of being prepared cannot be overstated. Every year the RFDS is involved in transporting people who have become lost in the wild, including a case in 2015 where a hunter was lucky to be found alive after being stranded for six days with nothing more than his shorts and t-shirt, a cap, and a pair of thongs.
Refresh your first aid knowledge or take a course

Avoid strenuous activity between 10am - 3pm when the sun is the hottest
Invest in quality footwear
Obey all signs and advice from rangers or guides
Carry a high-frequency radio (not a CB radio or mobile phone) for emergencies
Overseas visitors should take out adequate travel insurance