Flying Doctor Mobile Eye Care
RFDS Victoria provides a Mobile Eye Care service to rural communities throughout Victoria. These eye clinics provide eye exams, referrals and dispensing of glasses to people who would otherwise need to travel to access optometry services. The service is currently provided within the Mallee, West Wimmera and East Wimmera regions.
RFDS Victoria partners with the Australian College of Optometry (ACO) to deliver this service at no cost, with eye examinations billed to Medicare.
The eye clinics are supported and hosted by local health services and bush nursing centres that also distribute any glasses ordered through the service.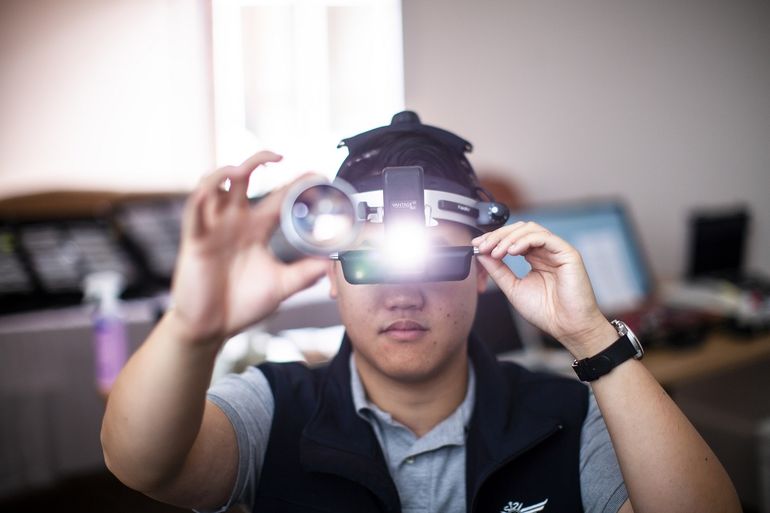 Why the Flying Doctor offers this service
Blindness and vision loss affects more than 600,000 Australians, with over 51% of the population having at least one sight issue. While 75% of vision loss is preventable or treatable, lack of access to an optometrist in rural and remote communities is often a barrier for people in managing their eye health.
Our Mobile Eye Care clinic aims to eliminate the need for a lengthy car journey to access an optometrist, and enable locals to take control of their own health.

How to contact our team
For enquiries relating to Mobile Eye Care in Victoria, please call (03) 8412 0444 or email eyecare@rfdsvic.com.au.

Our communities
See below the Victorian communities that accessed the Flying Doctor Mobile Eye Care clinic in the last financial year.