Fundraise For Us
By supporting RFDS Victoria, you are helping us to work in close partnership with rural and remote communities to provide vital services such as eye care, community transport, wellbeing support, telehealth, speech pathology and dental care (to name a few) across Victoria.

There are a number of ways you can fundraise for the Flying Doctor. If you have an idea you'd like to discuss, need advice or have any questions, we're here for you. Please contact us on 03 8412 0400 or via email at groundcrew@rfdsvic.com.au.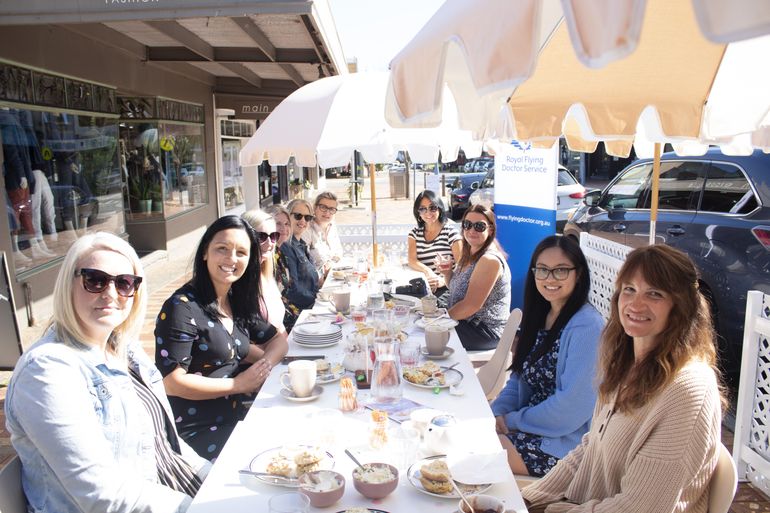 Fundraise for the Flying Doctor
Host a fundraising event, whether at school, at work or with friends and family. Every dollar you raise helps make a difference to the health and wellbeing of rural and remote Victorians.

Click here to register today.
Join Ground Crew
Take strides to support our mates in the bush. By joining Ground Crew, you will become a part of a special community for supporters of the Flying Doctor who are passionate about providing health and wellbeing services for those living in remote and rural communities. Our Ground Crew loves to fundraise with their peers by participating in our annual Oceans to Outback running event, as well as many other fun runs. To find out more about our upcoming Ground Crew events, please contact us via email at groundcrew@rfdsvic.com.au.