Mask Fit Testing
Since identifying a need to help organisations and businesses take better control of employee safety, the Flying Doctor has offered a dedicated Mask Fit Testing (or MFT) service that helps match the right size and shape protective face mask with the unique features of each person we test.

From health care providers and aged care homes through to learning institutes, Mask Fit Testing is an effective way for many organisations to maintain a safe working environment and high level of infection control for their people.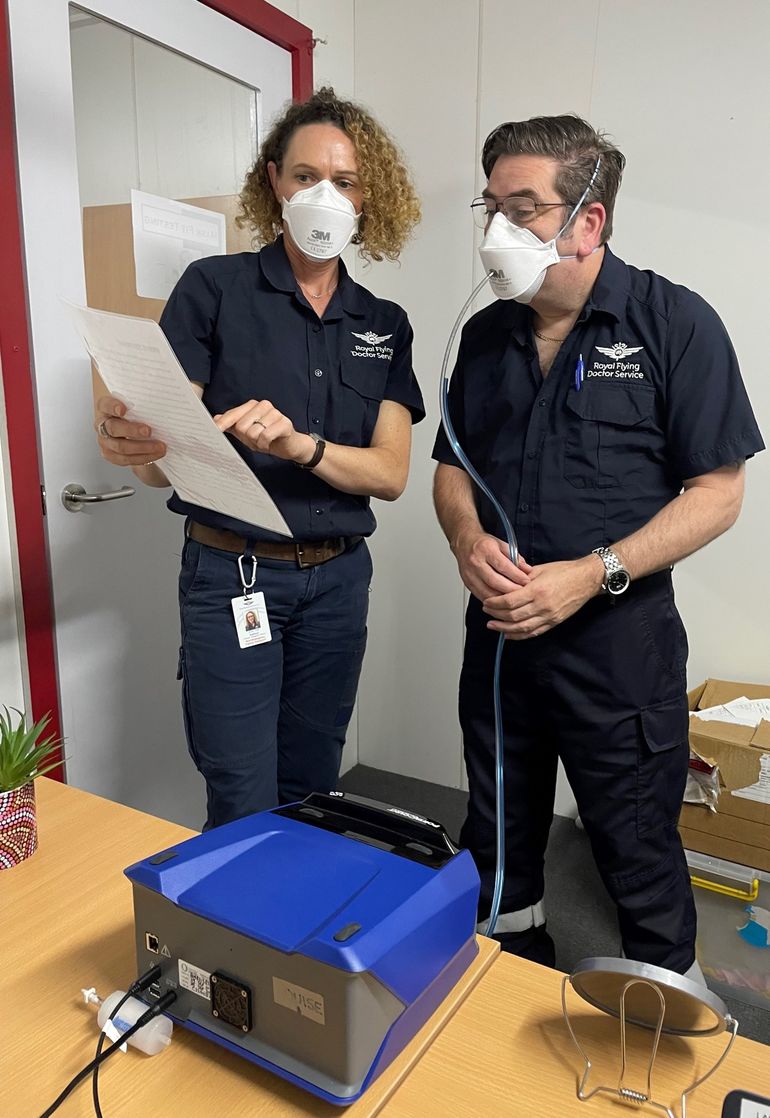 What is RFDS Mask Fit Testing?
RFDS Mask Fit Testing is an onsite service and can be conducted at a business or suitable location for easy convenience. Testing can be done with upwards of 25 people per day and we provide testing for different types of N95 masks, which provide protection against airborne pathogens and other respiratory risks, including COVID-19.

We undertake quantitative testing using Portacount machines. Salt is diffused into the air and if the machine detects salt within the mask, this shows us that there is an incorrect seal. We work with each individual until a 'true fit' is achieved, after which they receive a report card as evidence of their successful mask fit test results.
Why undertake Mask Fit Testing?
It is a Department of Health and Human Services Victoria requirement that all high-risk environments conduct annual mask fit testing for all staff who fall into the 'high risk' category for exposure to airborne pathogens, not just COVID-19.
It's also important to undertake mask fit testing annually as an individual's face may have slightly changed – everything from new wrinkles, a change in weight, through to dental work can have an impact on a person's face and how well a mask fits.
How to contact our team
To learn more about the RFDS Mask Fit Test service and get a customised quote that meets your organisation's needs, please email fit.testing@rfdsvic.com.au or call (03) 8412 0400