Flying Doctor Memory Lane
Memory Lane is a no-cost service that will support patients in end of life care to visit a place that holds meaning for them. The service is entirely donor-funded and staffed by medically trained health care professionals who volunteer their time.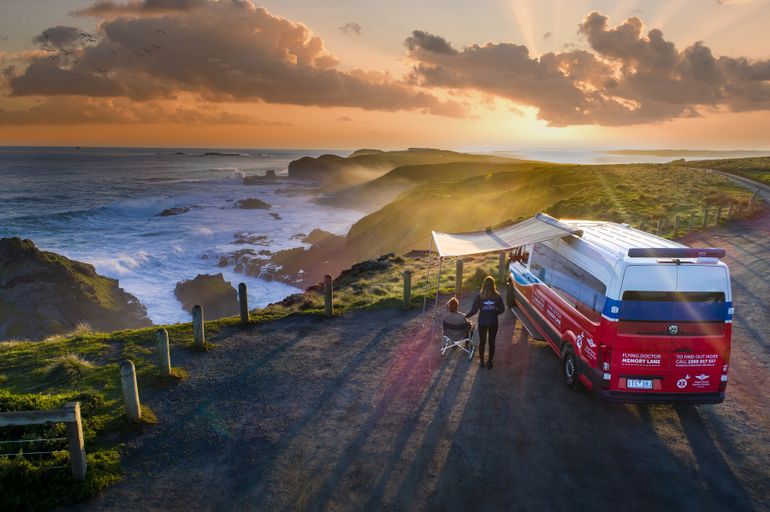 Why the Flying Doctor offers this service
For more than 90 years, Royal Flying Doctor Service has been there for all Australians. From our critical care in patient transport, through to our innovative health services in remote and rural locations, we have shared moments of welcoming, connection, and community. Sometimes we get the chance to enable an extraordinary moment for people in end of life care.
For people with a terminal illness or in palliative care, a simple chance to reconnect with their lives in their final days can mean the world. We want to give them an opportunity to visit a place of personal significance; to admire their own garden, to feel the breeze of the seaside, or to be surrounded by their loved ones and pets.

Meet our clients
Watch the video below to find out more about the real impact this service has on clients and their families.