Face-to-Face Fundraising
At the Flying Doctor we love meeting new people who want to talk about our work and how they can help save lives across rural and remote Victoria. You might even spot our fundraisers out on the streets of your local community having a chat about Support Crew, our regular giving program.
We keep our standards high
Our Support Crew work to the highest possible standards. We're members of the Public Fundraising Regulatory Association (PFRA) which means we comply with strict regulations to ensure transparent fundraising practices.
PFRA Website
Locations
Each week our face-to-face fundraisers visit communities across Victoria. You can download our list of upcoming locations. Come have a chat, we'd love to tell you more about how your help makes a difference!
Locations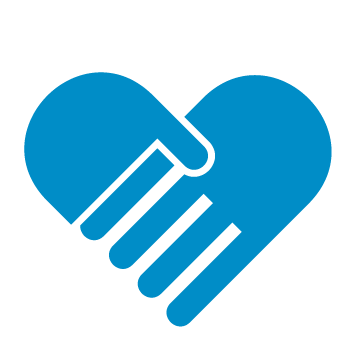 Your privacy
Any personal information that you share with our face-to-face fundraisers is kept completely confidential. While we need your contact details to join Support Crew, you choose how often and how we contact you.
Privacy Policy
Face-to-Face FAQs
Why face-to-face fundraising?
Face-to-face fundraising is the most cost-effective way for us to engage members of the public who wish to support the Flying Doctor. It's with their support that we are able to continue to provide emergency care and essential health care services to those living, working and travelling in regional and remote Australia.

Face-to-face fundraising is used by the most respected charities around the world, and has been running for over 20 years. Charities in all sectors, including health research, human rights, humanitarian aid and animal welfare use this form of fundraising.

We also find it's one of the best ways we can speak to the public directly about our work, as well as hear the incredible stories of people's connections with the Flying Doctor. Our well-informed face-to-face fundraisers have many conversations discussions with people about how their support can make a significant difference to the lives of people living in poverty around the world.

Do you pay a third party to fundraise on your behalf?
Yes we do. Working with a third party face-to-face fundraising agencies is currently the most cost effective and sustainable way for the RFDS Victoria to secure on-going donations.

By utilising professional fundraising agencies, the aim of RFDS Victoria is to minimise our fixed costs and ensure the greatest amount of resource is focused on helping our beneficiaries.

Does my donation simply pay the fundraiser's wages then?
All monies donated by you to Royal Flying Doctor Service Victoria will be received in their entirety.

Our face-to-face fundraising agencies receive a one-off service fee from Royal Flying Doctor Service Victoria for each donor it secures on our behalf. It is important to note we pay this fee out of a pre-allocated budget, not out of an individual's donation.

At RFDS Victoria, 23% of funds raised goes towards administration costs (including fundraising) and 77% goes towards our health care services.

Why don't you use volunteers?
Volunteers play a vital role in many areas of our work, but fundraising of this magnitude and importance needs significant and consistent resourcing, and we have found that employing a third party is the most effective way to do this.

Is face-to-face fundraising regulated?
Yes. All face to face fundraising must comply with all regulations set by state governments and local authorities and councils.

RFDS Victoria is also a member of the Public Fundraising Regulatory Association (PFRA), which means we comply with strict regulations to ensure transparent fundraising practices. We only work with professional agencies that are registered with the PFRA.

How do I know if the fundraiser is a scammer?
All fundraisers must wear a RFDS Victoria branded uniform, as well as display their photo ID badge (which also displays the PFRA logo).

Can I give a cash donation to your fundraisers instead?
No. Due to security and cash handling legislative procedures, our fundraisers cannot accept a cash donation. They are only allowed to accept on-going donations as this information can be captured electronically and transferred securely to RFDS Victoria.