Woolworths
Since September 2015, Woolworths Supermarkets has proudly supported the Royal Flying Doctor Service (Queensland Section). Woolworths stores have held various fundraisers over the years, including Wall Token campaigns, sausage sizzles, face painting and most recently, the round-up to the nearest dollar campaign. This alone raised over $294,189 during the three-week campaign in May 2023.
Woolworths and its team passionately get behind each activity to support the vital work of the RFDS, with 100% of funds raised going directly to the Flying Doctor. Thanks to this support, Woolworths customers and team members have helped raise more than $3.1 million since the partnership began.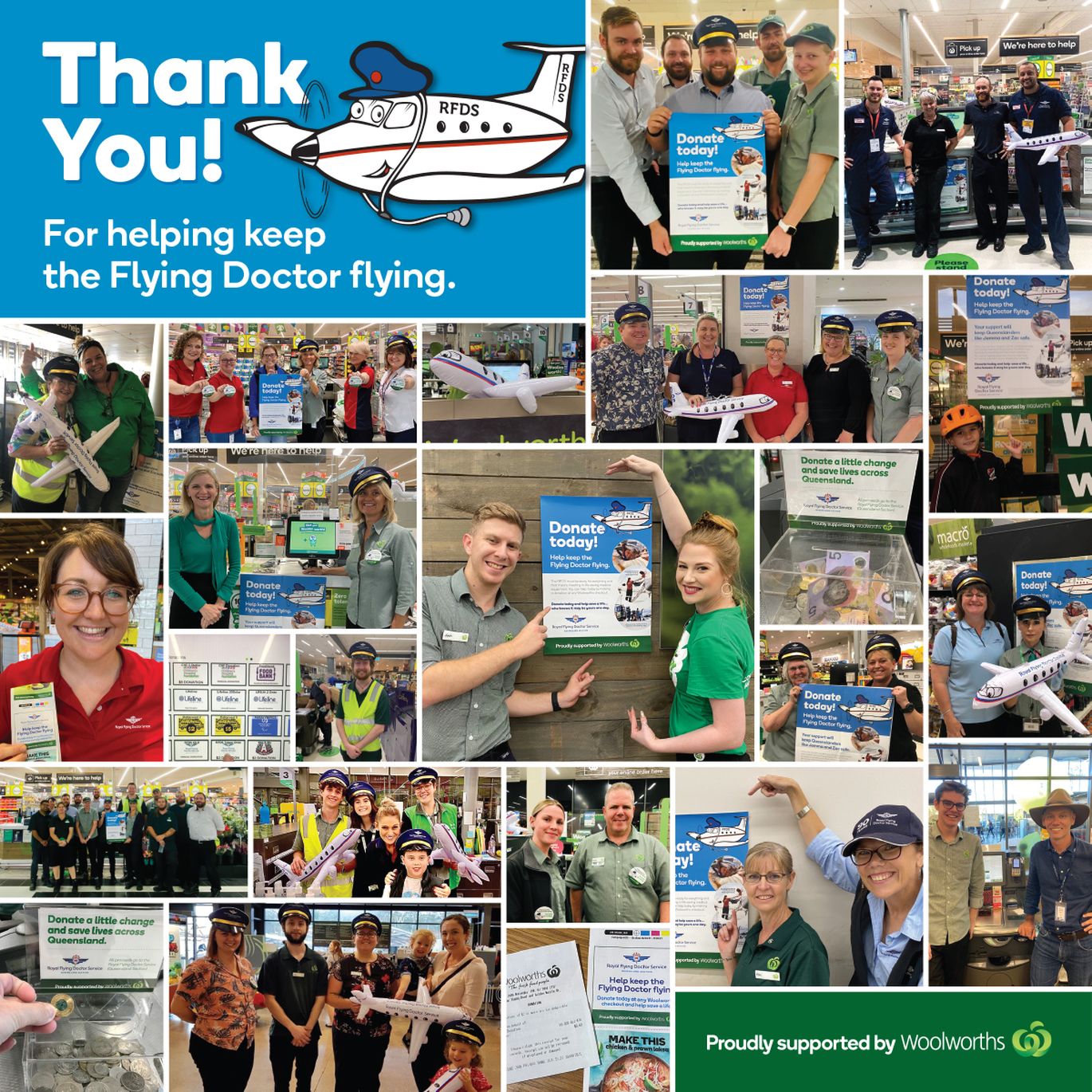 Woolworths is Australia's largest supermarket, with over 1,000 stores across Australia and over 250 stores throughout Queensland and northern NSW. Since its opening in 1924, Woolworths has been committed to delivering the best in convenience, value and quality for customers.
RFDS would like to thank the Woolworths Roma team and community, who raised $11,043 and was the top fundraising store in Queensland towards supporting the Flying Doctor.
Read more about the recent fundraising campaign here.

Visit the Woolworths website by clicking here.
The RFDS would like to thank Woolworths for their continued support and commitment towards Queenslander's health.