For pilot Vicki Harrison, what started as a much-loved hobby with her mother turned into a career she could have never imagined. It's a career that has allowed her to do what she's passionate about every day while helping people - and one with an unbeatable view from the 'office window'.
From a young age, Vicki was inspired by her mother who was learning to fly. Often joining as a passenger, it quickly became Vicki's obsession and she eventually flew her first plane in 1990 - before she'd even driven a car!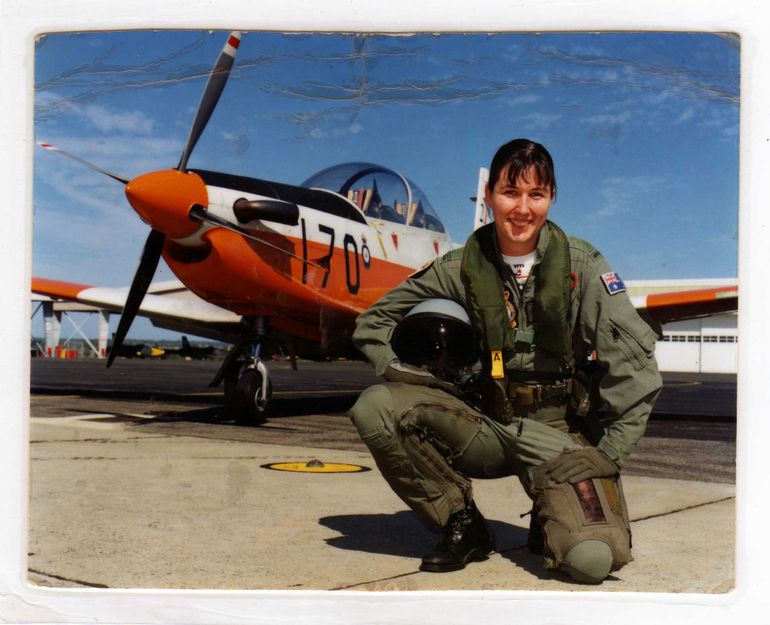 After 18 years with the RAAF, Vicki saw a unique opportunity to use her hard-earned skills and eagerness for flying with the Royal Flying Doctors Service, it was a one-of-a-kind chance to help communities while doing what she loved. The connection she felt with the RFDS was also a driving force behind her decision to join the team.
"Even though mum passed away in 2008, I knew she would have been thrilled that I was combining medicine and aviation. With her work as a nurse and love of flying, she had always wanted to work with the RFDS."
While many people would assume Vicki is constantly flying in and out of high-risk emergencies, she has been fortunate not to be involved in any large traumas, often spending her shifts doing hospital transfers. But this doesn't mean she hasn't put her flying skills to the test! From landing with only diesel soaked toilet rolls lighting her path, to hitting a kangaroo on landing and bending two propeller blades; Vicki has gained incredible experience she knows is unique to working with RFDS.
"Compared to working for a commercial airline, you're on your own. You're the pilot, you're the captain. You're out there doing it your way. When you have to deal with bad weather, emergencies with the patient or issues with the plane – that's where your experience really comes in. In the middle of the night with a couple of patients on board and storms in the area, it can be a bit harrowing. That's when you fall back on your training, follow check lists, step through what you've been taught and keep calm".

Since joining RFDS in 2010, Vicki has been based in Townsville. Away from the flight deck, she loves spending time at home with her husband, as well as all her animals - Rogue the dog, cats Nemo and Xenia and her chickens. Family balance is so important to Vicki and is something she's always managed to have, even as a shift-worker. Despite the far from average 9-5 job, advanced rostering allows her to plan her days off ahead of time and maintain a life she loves away from work.

Aside from being able to do what she's passionate about every day, Vicki gets immense satisfaction from working with highly skilled professionals and the team and community spirit around her. Beyond this, it's the people she meets and helps on every shift who fill her with pride for the work she does with RFDS.

"There is not a single person who hasn't shown gratitude when we go to help them. What more could you ask for?"



As for the person in Vicki's life who encouraged and supported her to take on an extraordinary career?

"Mum definitely made me the woman and pilot I am today. I reckon she'd be proud."