Graphic: Robin Miller the Sugar Bird Lady
As a flight nurse and a pioneering aviator, Robin Miller Dicks proved the sky's the limit.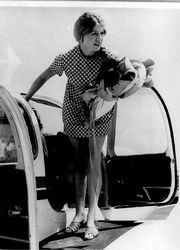 To her patients throughout the Kimberley and Pilbara, Robin became the 'Sugar Bird Lady' - a name that stuck throughout her life.
Robin Miller fit a lot into her short life. A flight nurse and a pioneering aviator, she combined her passion for caring for the children of the bush with her love of flight.

The daughter of writer Dame Mary Durack and aviator Horrie Miller, Robin was born with flying in her blood. Talented and ambitious, she trained as a nurse at Royal Perth Hospital while, at the same time, gaining her commercial pilot's licence.

But this was the 1960s. Despite numerous interviews, nobody would employ a female pilot. Flying was not considered an appropriate career for a woman, no matter how qualified she was. So Robin took matters into her own hands.

In 1967, the second polio strike hit Western Australia. Although the vaccine had been around for more than a decade, distributing it to the dispersed rural communities in the state's north was proving to be a significant challenge.

Seizing the opportunity in true entrepreneurial spirit, Robin borrowed enough money to buy a plane and went to the government with an offer they couldn't refuse: she would fly her own aircraft, solo, and administer 37,000 doses of the polio vaccine herself.

For the people living in rural communities, Robin's presence was life changing. Not only did she help eradicate polio, but she arrived from the skies, administering each oral vaccine with a sugar lump to disguise its bitter taste. To her patients throughout the Kimberley and Pilbara, Robin became the 'Sugar Bird Lady' - a name that stuck throughout her life.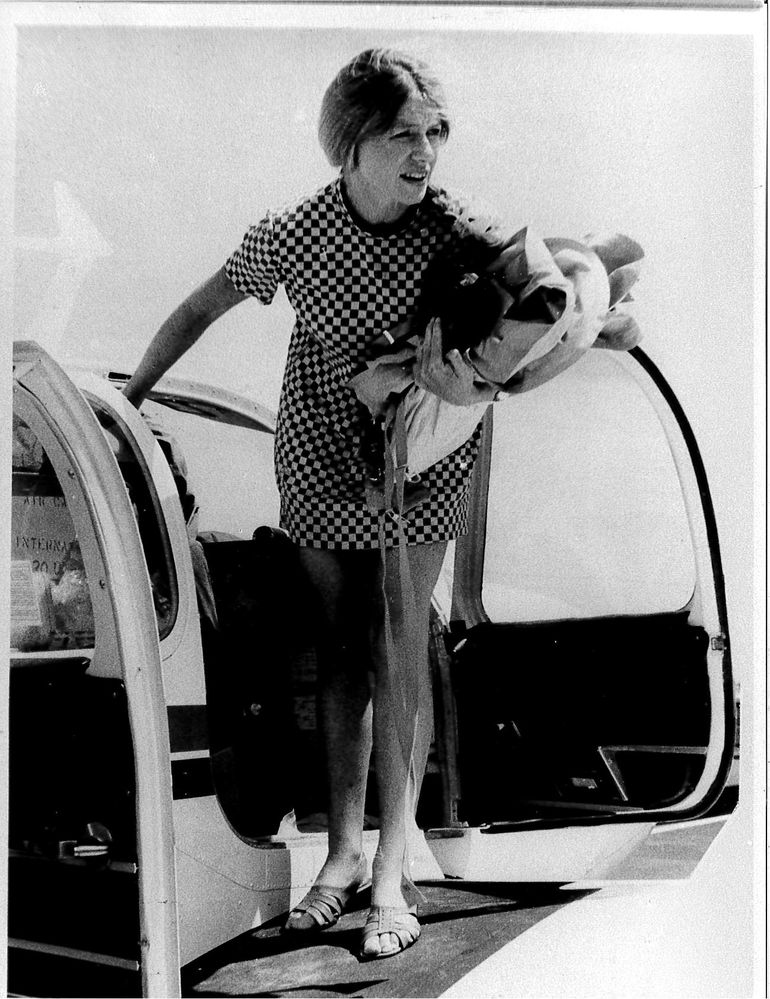 With 43,000 air miles under her belt and a unique rapport with the people living in WA's most remote regions, Robin was soon offered a position with the Royal Flying Doctor Service. Unlike the majority of her predominantly male colleagues, Robin could do it all: as a pilot and a nurse she often flew solo, and she even serviced her own aircraft.
On one occasion, Robin was flying a pregnant woman when the patient went into labour. She put the plane into autopilot, and delivered the baby in the back. When mother and baby were both safe and well, she returned to the cockpit and landed the plane, now with three people on board instead of the two that had started the journey.
Robin was also an accomplished pilot outside of the medical field. As well as a solo flight from Paris to Perth, she regularly ferried new aircraft to Australia - still a considerable achievement to this day - and finished sixth in the famous transcontinental 'Powder Puff Derby' women's air race.
Tragically, Robin's limitless potential was cut short when she died in 1975, aged just 35.
Robin Miller Dicks embodied the Royal Flying Doctors values of innovation, dedication and integrity. In her short life, she revolutionised the opportunities for women in the aeromedical industry and refused to be held back by the limits of gender expectations and stereotypes.


A symbol of what women can achieve, inspiring a new generation to believe that if Robin did it, maybe they can too.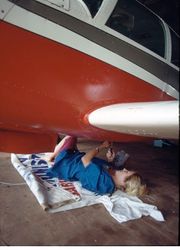 Even after she joined the RFDS she did it all: as a pilot and a nurse who was also able to service her own aircraft and retrieve patients solo!
Today, a monument to Robin Miller Dicks, the Sugar Bird Lady stands at the RFDS Jandakot Base.
Would you like to follow in Robin's footsteps and pursue a career in aviation?