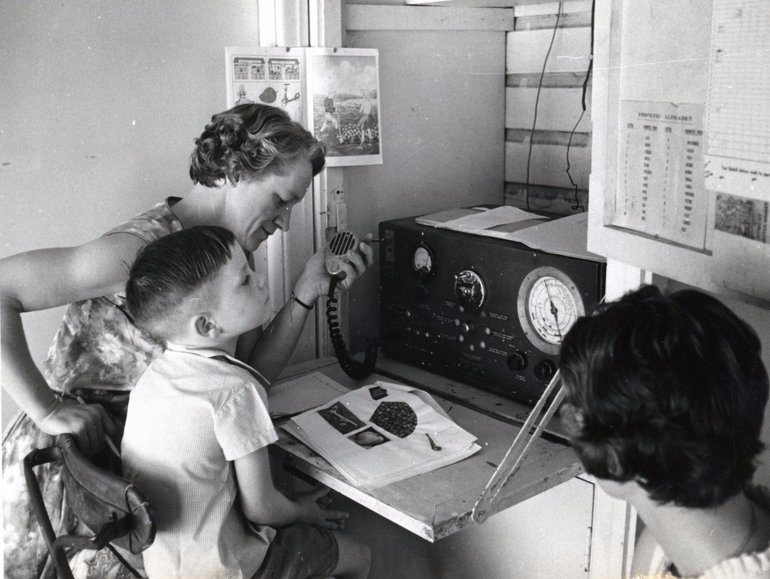 We are proud of the remarkable, pioneering women that have contributed deeply to the RFDS throughout its history and at present.

From the very beginning, women have showed courage, resourcefulness and devotion to the people of outback Australia. Pictured above are three nurses of the Australian Inland Mission (later to become the RFDS) with seven healthy babies they helped deliver. Founder of the RFDS, Reverend John Flynn was proud of their work and knew women were integral to the health of the inland. He took this photo to use in his lantern-slide lectures to advocate develop support and funding for what formed the Royal Flying Doctor Service we know today.

The legacy of integrity, innovation and dedication of these pioneering women is carried on by the women of the RFDS today and we are very proud of what they do for the people of Australia.

To the right, listen to RFDS CEO Martin Laverty speak to Chris Bath from the ABC about these significant women.
Below we feature just three of the amazing women who have made great contributions to the Royal Flying Doctor Service.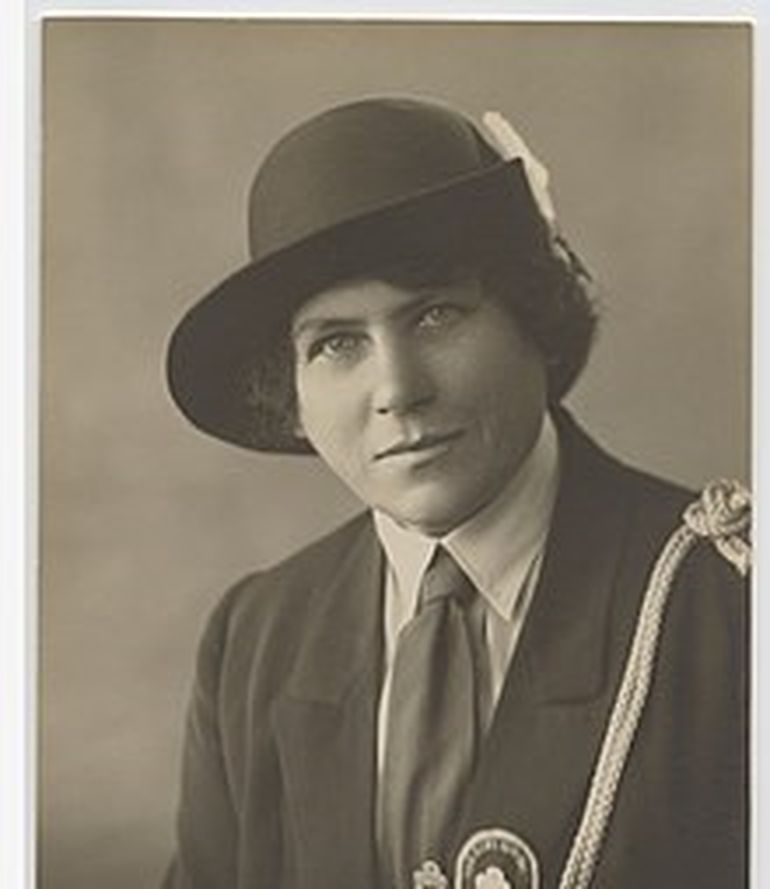 A South Australian teacher and friend of John Flynn, Adelaide Miethke was pivotal in the formation of the School of the Air using the existing Royal Flying Doctor Service Radio network.
While travelling to Alice Springs in 1944, she noticed the shyness of outback children. The idea of 'bridging the lonely distance" seized her mind. She devised the idea of using the Flying Doctors two-way radio to give education talks to children in outback Australia.
Beth Garrett was the first woman in Australia to receive her Australian airline transport licence and in 1958 Beth became the first female pilot of the RFDS, flying the Beechcraft QueenAir.
Beth retired from the RFDS in the mid 80's when she was the chief RFDS pilot in Cairns.
Robin Miller fit a lot into her short life. A flight nurse and a pioneering aviator, she combined her passion for caring for the children of the bush with her love of flight. To her patients throughout the Kimberley and Pilbara, Robin became the 'Sugar Bird Lady' - a name that stuck throughout her life.