Graphic: O2O
Royal Flying Doctor Service and Generous Donors Bring Healthcare to Every Corner of Australia
The Royal Flying Doctor Service (RFDS) is delighted to announce the return of its Oceans to Outback fitness challenge, reinforcing its commitment to providing accessible and reliable healthcare to all Australians, regardless of their location. This ongoing initiative is made possible by the generous support of our donors and partners, whose compassion and dedication fuel our mission to make a meaningful difference in the lives of those in need.
Living in a country as vast and diverse as Australia presents unique challenges, especially for residents of rural and remote areas. Access to prompt medical attention can be limited, and in emergencies, every second counts. It is during these critical moments that the RFDS aims to bridge the gap between patients and medical care, ensuring that vital health services reach even the most far-flung regions.
At the heart of our commitment lies the impact our services have on individuals and families. Andrew, a resident from rural South Australia, shared his heartfelt appreciation, stating, "If it wasn't for the Royal Flying Doctor Service and their generous donors, I wouldn't be here today." These words serve as a poignant reminder of the profound impact our organization has on the lives of countless Australians.
Thanks to the enduring support of donors like you, the RFDS has been able to expand its reach and enhance its response times. Through the Oceans to Outback program, our dedicated teams are equipped to travel further and faster, overcoming geographical challenges to deliver essential primary healthcare services to every corner of the country.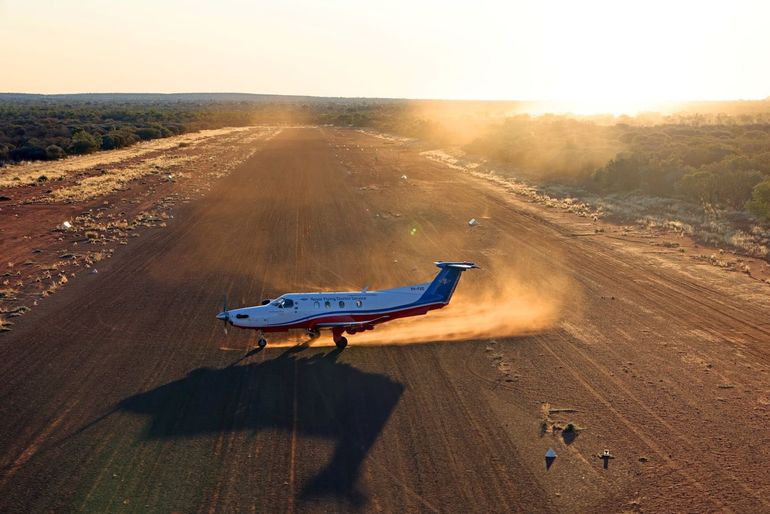 From bustling urban centers to the most isolated outback communities, our aircraft are equipped to be mobile clinics, staffed with skilled medical professionals who are ready to provide expert care. This commitment to inclusivity ensures that no one is left without access to healthcare, no matter how remote their location may be.

In a display of unwavering humility, we recognize that our work is not about grand gestures or headlines; it is about the people we serve. Our collective impact extends beyond statistics and numbers; it is felt in the lives of each person who receives the care and compassion they need during moments of vulnerability.
As we celebrate the return of the Oceans to Outback program, we acknowledge that this journey would not be possible without the incredible generosity of our donors and the dedication of our passionate team members. Together, we stand united in our mission to make a lasting difference in the lives of Australians in need.

With profound gratitude, we invite you to join us in this ongoing endeavor. Your continued support ensures that the RFDS can remain at the forefront of emergency medical care, providing hope and healing to those who need it most.
As we embark on another chapter of Oceans to Outback, we humbly embrace the responsibility of serving our communities and strive to make a difference, one flight at a time. Together, let us continue to bring essential healthcare to every corner of this great land, and create a brighter and healthier future for all Australians.