Graphic: acknowledgement of Country
You can be a part of launching National Reconciliation Week 2021 by taking part in the National Acknowledgement of Country.
We are asking people all across Australia to acknowledge the land they live, work, learn, and socialise on and share it on social media
WHY IS ACKNOWLEDGEMENT OF COUNTRY IMPORTANT?
This practice raises awareness of the history and culture of Aboriginal and Torres Strait Islander People, which in turn will help us create a more united Australia, as we all walk together towards reconciliation.

WHO CAN GIVE AN ACKNOWLEDGEMENT OF COUNTRY?
Everyone. It can be given by both non-Indigenous people and Aboriginal and Torres Strait Islander people.

WHAT DO I SAY?
This suggested wording will help you capture your Acknowledgement of Country.
"This National Reconciliation Week, I acknowledge the Traditional Owners of the Land on which I stand. I acknowledge the (people) of the (nation) and pay my respects to Elders past and present."

HOW CAN I DO IT VIRTUALLY?
Record your Acknowledgement of Country via a video, take a photo of you or a group holding up a sign, create paintings, drawings or signs and upload photos or video.
Remember to use the hashtag #MoreThanAWord #NRW2021 and for our RFDS team members use #NRWRFDS so we can find you!

WHEN CAN I DO IT?
We will post them on social media on Thursday 27 May to make an Acknowledgement of Country and launch Reconciliation Week. It doesn't need to be live, you can pre-record, pre-write or pre-create your acknowledgement however you like and post it on Thursday with the hashtag #NRW2021

HOW DO I FIND OUT THE TRADITIONAL OWNERS OF THE LAND I AM ON?
The AIATSIS Map of Indigenous Australia is a great guide to the Traditional Owners throughout Australia.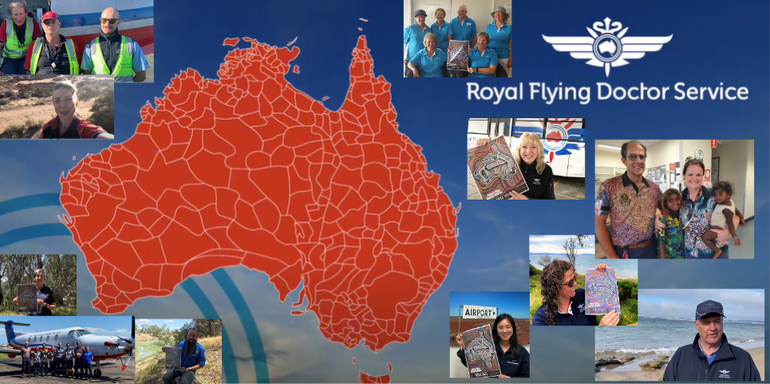 NEED SOME INSPIRATION?

Watch our RFDS team Acknowledgement of Country from last year. If you have already participated, remember it is still worth having another go as it is a great opportunity to practice and personalise you acknowledgement of country!