Graphic: Oceans to Outback returns in 2023
After a successful first campaign in 2022, the Oceans to Outback challenge is making an exciting return this year and registrations are now open.
The Royal Flying Doctor Service's first ever fitness challenge in 2022 was a huge success, with more than 5,756 participants across our stunning country walking, running, or cycling a staggering 423,132 kilometres to raise $1,373,000 for us.




The month-long challenge will again see participants get fit all while raising vital funds for the RFDS when it kicks off in October.

Thanks to our generous supporters, the Flying Doctor can travel further, respond quicker, and deliver essential primary health care to every Australian — no matter where they live.
RFDS Federation Executive Director Frank Quinlan said how appreciative he was of everyone's efforts in 2022 and is looking forward to what will be another great result this October.
"Thank you to everyone who made Oceans to Outback event such a huge success last year. So many people got active and so many people raised funds," he said.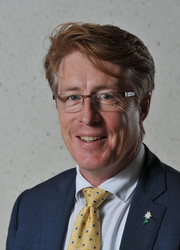 "We're really grateful for the support because every dollar makes a difference to our services.
Frank Quinlan

"This year we're hoping Oceans to Outback will be bigger and better, and that we'll engage you again."

To ensure everyone stays motivated and feels supported along this journey, a social media page dedicated to the RFDS Oceans to Outback community will again be used in 2023.

If you would like to participate in the 2023 Oceans to Outback fundraiser, please register your details at www.oceanstooutback.org.au.