Graphic: RFDS Oceans to Outback
More than 5,700 eager Australians participated in Oceans to Outback, the RFDS's very first national fundraising fitness challenge.
The Flying Doctor invited participants to walk, run or cycle during the month of October, while raising funds to help the Flying Doctor deliver life-saving care across the country.
As they progressed, participants were guided on a virtual journey across Australia, stopping at eight featured RFDS locations along the way.
Together over the month-long adventure, participants travelled over 420,000 kilometres and raised more than $1.3 million.
Meet some of the participants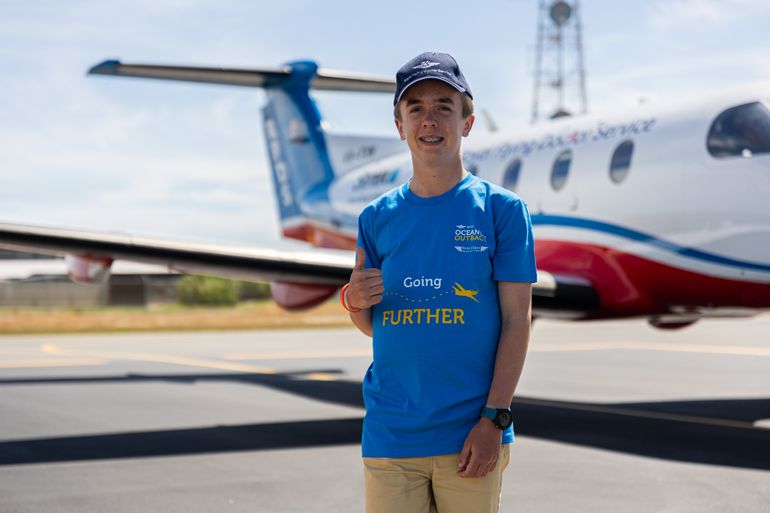 Twelve-year-old Port Lincoln local Clay Bertram, raised a whopping $12,000, dedicating his fundraising campaign to his late Uncle Max, who passed away in September last year.
"Fundraising for the RFDS is so important to me because the RFDS practically saved his life 26 years ago," he said.
"He was so grateful for the RFDS and my family and I are so thankful that we got to spend more time with him."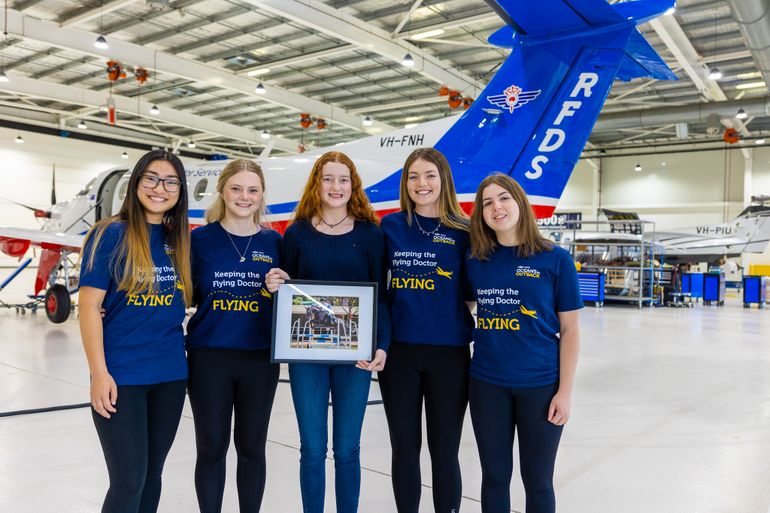 University of Adelaide veterinary students Maddie, Gaby, Jen and Jess, aka "Team Fantastic Fur", raised more than $6,000.
In April this year, Maddie's younger sister Leiella was airlifted by the RFDS for life-saving treatment after a riding accident.
In gratitude of the care Leiella received, Maddie and her friends worked overtime during the month of October, racking up kilometres and asking for donations around campus.
"We like to think this is a big thank you for your help with Leiella," Kimberly, Leiella's mum said.
"The girls are also getting out and enjoying the fresh air which is fantastic for their mental health – so it really is a win-win."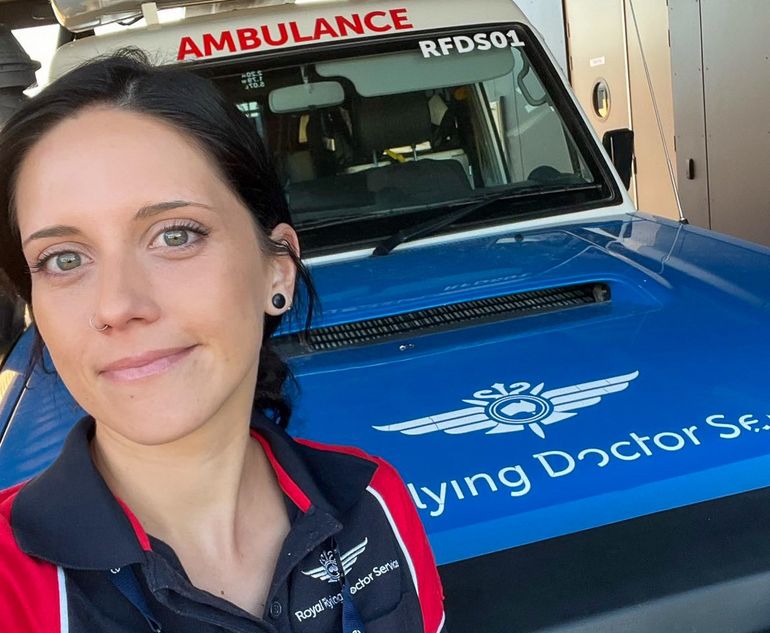 Nadia Kotska was one many RFDS employees in South Australia and the Northern Territory taking on the month-long challenge.
"I'm working as an RFDS Health Services Assistant in Marree whilst finishing my final year of nursing. I had to take time off for clinical placements, so decided to join Oceans to Outback to still contribute to the RFDS while I was away," Nadia said.
"I have incredibly supportive family and friends who have enjoyed seeing my remote adventures, and who all genuinely want to support what the RFDS does."
The Flying Doctor thanks everyone for their phenomenal fundraising efforts.
You have until the end of November if you would like to donate to Oceans to Outback!