What's your Flying Doctor story?
Have you been cared for by the RFDS, or know of a loved one who has had an RFDS experience?

Sharing stories from our patients and their families helps to showcase the healthcare services available to people living, working or travelling in rural and remote Australia, and helps encourage donors and supporters to keep the Flying Doctor flying.

Tell us what the RFDS means to you below.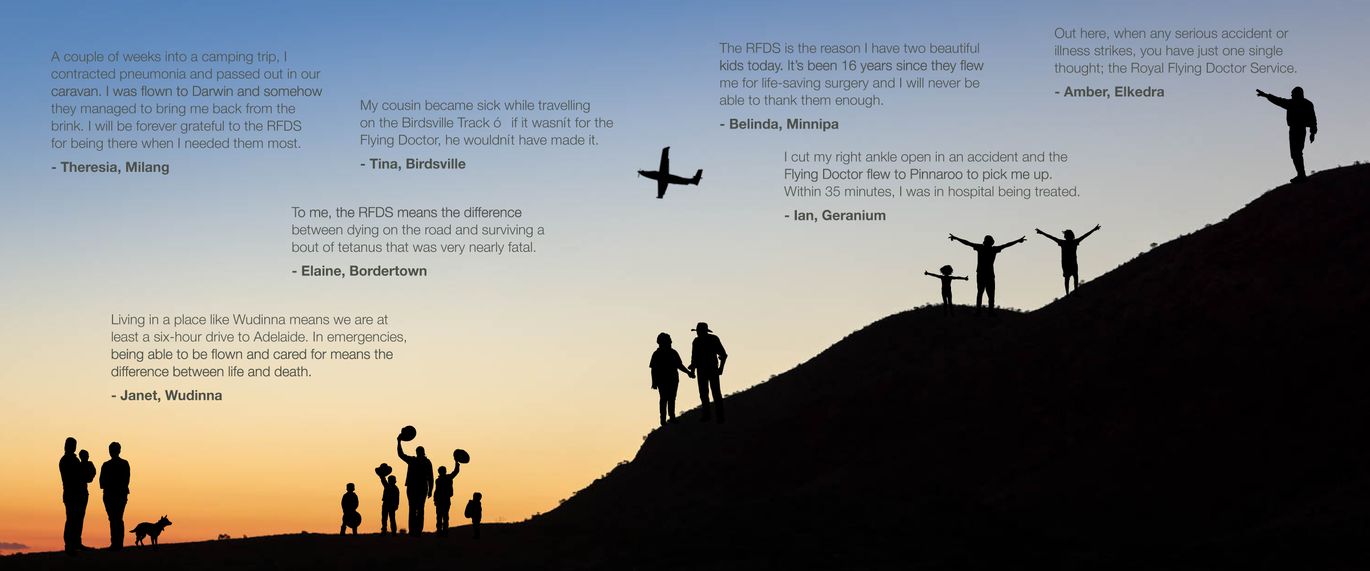 Please fill out the form below to tell us your story.
* required fields
Learn more about how the RFDS supports its patients and communities in SA/NT.