Graphic: Tennant Creek Patient Transfer Facility
The RFDS is set to build its first remote Patient Transfer Facility (PTF) in the Northern Territory after the successful establishment of a similar facility in Mount Gambier this year.
Plans to build an undercover facility to stabilise and transfer patients at Tennant Creek have been backed by a $949,500 grant through the latest round of the Commonwealth Government's Building Better Regions Fund.

With 491 RFDS landings in the past year, Tennant Creek is the Flying Doctor's top landing location in the NT.
The majority of patients are transferred from Tennant Creek Hospital to Royal Darwin Hospital or Alice Springs Hospital for further treatment.
"Currently, there is no existing dedicated RFDS Patient Transfer Facility at Tennant Creek Airport. The general terminal is used for all commercial, transport and Flying Doctor services," said RFDS Central Operations Chief Executive, Tony Vaughan ASM.
"A new Patient Transfer Facility here will enable our crews to treat and stabilise patients in a well-lit, climate-controlled setting, which is especially important for night transfers and on days when temperatures are in the 40s."

The 'taxi-through' hangar – the second of its kind in the country – will protect patients from extreme heat.
"It will also accommodate our flight crews, as well as Central Australian Health Service clinicians and other clinicians who visit Tennant Creek on regular RFDS-facilitated 'fly-in' community health clinics."

The Tennant Creek project is estimated at $1.26 million, with the RFDS bridging the funding gap through fundraising with the community.

Construction is expected to commence from mid-2022.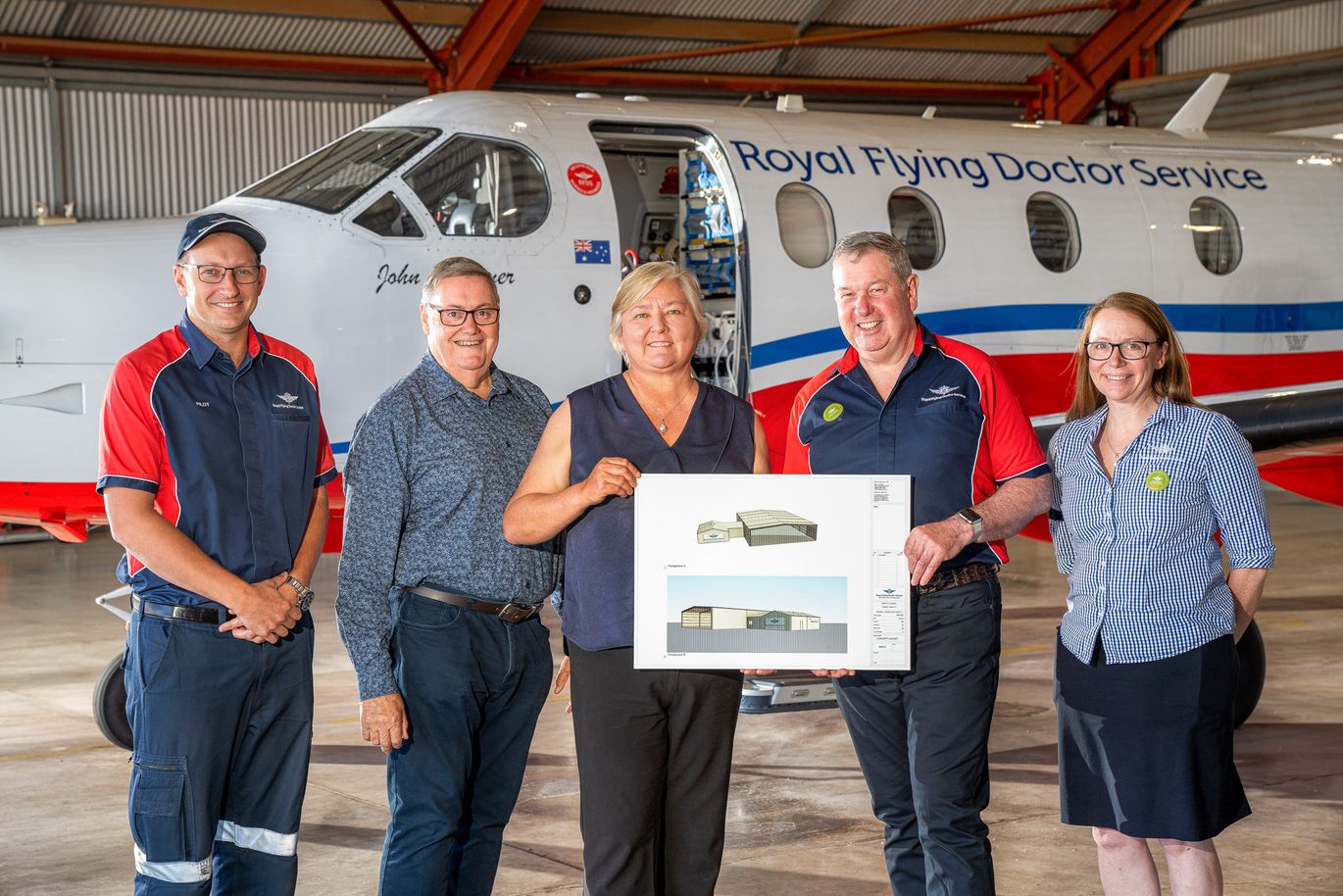 Photo: RFDS Senior Base Pilot Michael Jarman, Damien Ryan, Senator Sam McMahon, RFDS Central Operations Chief Executive Tony Vaughan ASM and Dr Mardi Steere