Graphic: Marianne Testi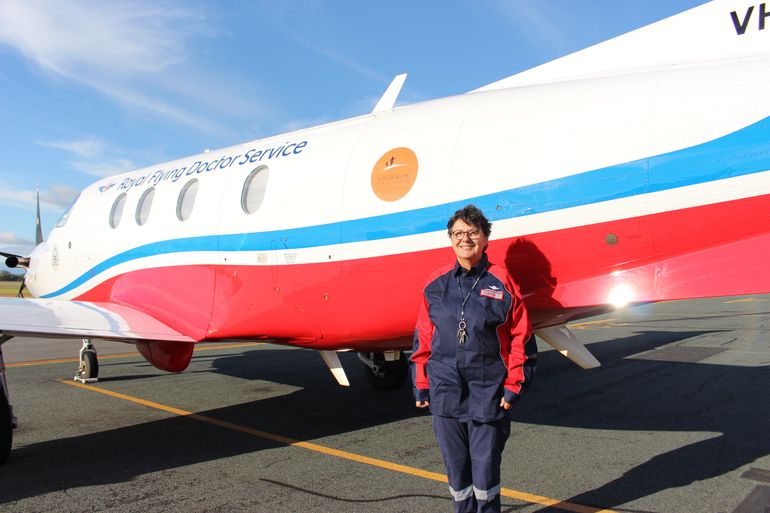 "You can't print that! Don't put that in there!" flight nurse Marianne Testi says sternly and laughs as she recollects stories from her near 30-year-long career with the Royal Flying Doctor Service in Western Australia.

Marianne was working on Hayman Island in central Queensland as a nurse when she sighted a job advertisement for the Flying Doctor in Derby, Western Australia.

Armed with a spirit for adventure and a love for helping people in need, a job serving remote and regional communities as a flight nurse with the iconic Flying Doctor right away piqued her interest. 30 years on, she's never looked back.

Starting with the service in November of 1990, Marianne is no stranger to a challenge and navigating through periods of great disruption with innovation and the advancement in technology and medical expertise spanning three decades.

Her recollections of being a first-responder across the vast and remote landscapes of Western Australia in the '90s are vivid, passionate, animated and intermingled with highs and lows.
"It was a very different world back then," Marianne said

"We had no satellite phone, no electricity in the aircraft, no loading and unloading system for our patients, no portable medical equipment, and you had to go up to the pilot in the cockpit to use the radio and the whole world could hear you.

"We didn't have the high end ICU's that we have today. We did more primary retrievals back then and we just had to use whatever was available to us at the time to ensure the best outcome for our patients.

"As you can imagine, I'm very good at being bossy because I had to be."
These days, it's a new 'business as usual' for the Flying Doctor in Western Australia with COVID-19 infection control protocols and procedures embedded within our everyday work.

Since the outbreak of COVID-19, Marianne who is typically based in Broome, has been temporarily stationed at our Jandakot base, playing an instrumental behind-the-scenes role in ensuring the safety of our crews and patients as we continue to work through the pandemic.

Each RFDS aircraft is fully equipped with state-of-the-art aeromedical equipment and Marianne has been tasked to review the interior of the aircraft and put measures in place to streamline infection control and decontamination processes.
"Necessity has always breathed our innovation, and innovation has always been a part of the Flying Doctor story – right from the very beginning - and we keep going today in our response to COVID-19," she said.

"Our dedication and commitment to serving regional and remote communities across WA is unwavering. Where others have said 'too hard', we say 'let's find a way and do this'."