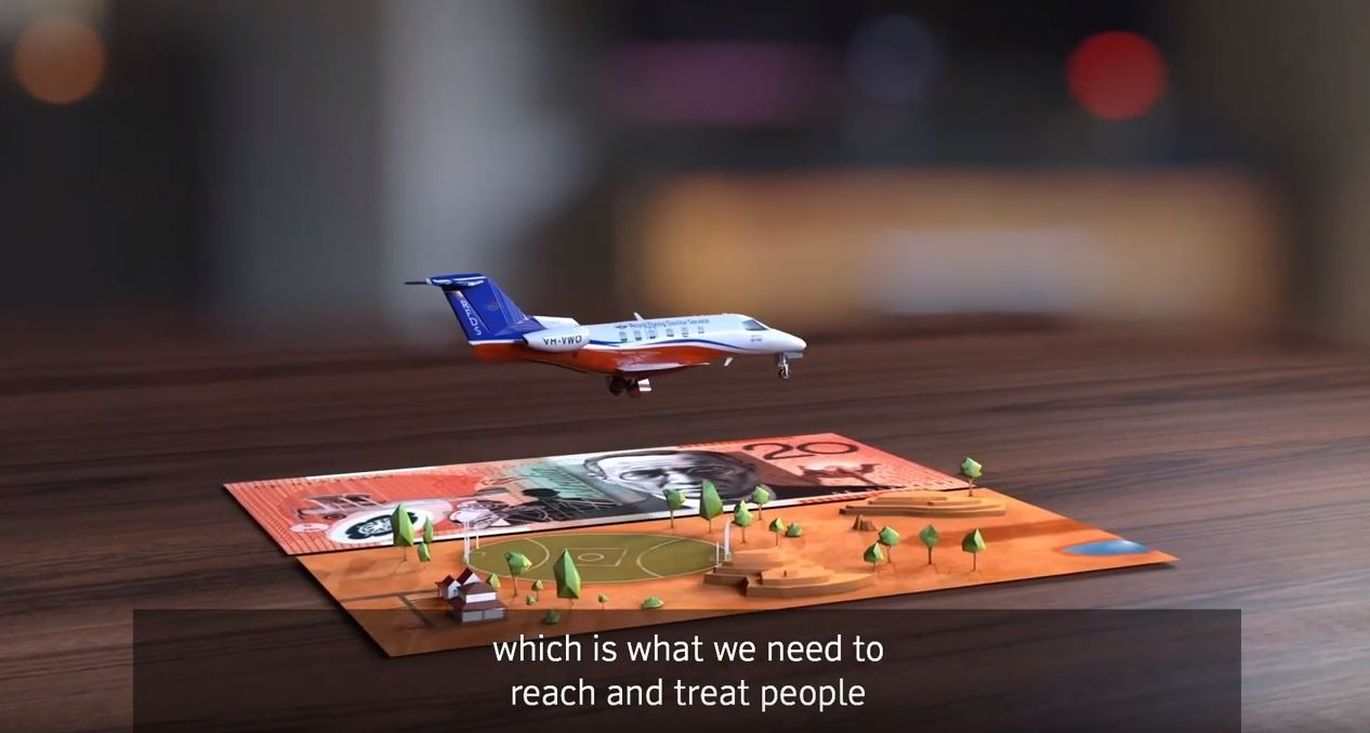 The Royal Flying Doctor Service (RFDS) of Western Australia has launched an exciting and innovative digital fundraising campaign 'Keep Flynn Flying' with partner Rio Tinto.
The campaign features pioneering augmented reality software where users will be able to bring Reverend John Flynn, founder of the RFDS, to life by scanning his image on the Australian $20 note with their smartphones.
The animated version of John Flynn shares with users the story of how the Flying Doctor came to be and how the addition of two Rio Tinto LifeFlight PC-24 jet aircraft to the RFDS fleet is a game changer for aeromedical service in Western Australia.
As a long-term supporter of the RFDS in Western Australia, Rio Tinto has committed $22.5 million since 2004 in support of the service.
This includes $10 million towards the acquisition and aero medical fit-out of the two PC-24 jet aircraft which serve as 'emergency wards in the sky'.
Rio Tinto is now partnering with the Australian public to help the RFDS with ongoing aircraft maintenance costs and for the purchase of life saving aero medical equipment.

Rio Tinto Iron Ore chief executive Chris Salisbury said: "While these jets are a great asset to WA, it costs a lot of money to keep them in the sky. That's why we're now raising funds to ensure the RFDS can continue their vital services across the state.
"We're calling on Australians to help 'Keep Flynn Flying', with Rio Tinto matching all donations up to $100,000."

RFDS Western Operations CEO Rebecca Tomkinson said the two Rio Tinto LifeFlight PC-24 jet aircraft enables reduced flight times and increased capacity for patients and medical teams.

"We are delighted to partner with Rio Tinto to raise awareness about our essential service and encourage public donations to keep us in the air."

Head to keepflynnflying.com to scan your $20 note with your smartphone and don't forget to DONATE TODAY to support an essential service which belongs to all Australians.