Graphic: RFDS staff with a PC-12 bearing the Rinehart Medical Foundation logo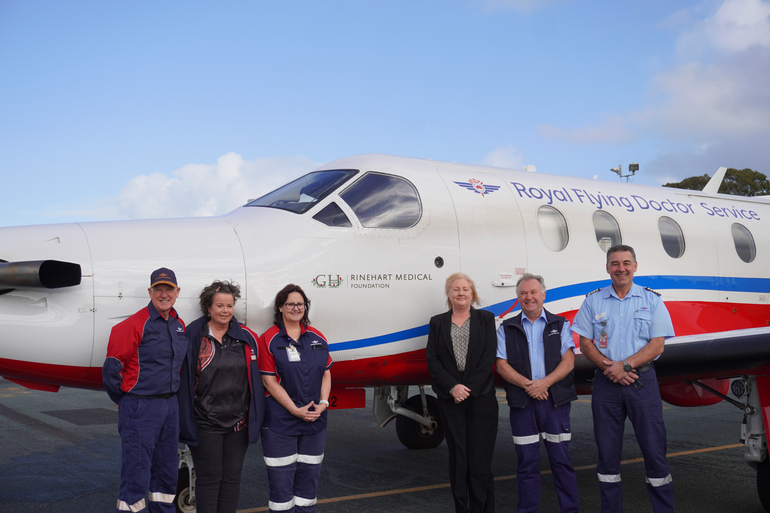 RFDS WO has entered into an $8 million partnership with the Rinehart Medical Foundation and Roy Hill to purchase the organisation's first Pilatus PC12 NGX aircraft.

The NGX is the next generation of PC-12s and will be due for delivery from Switzerland in approximately 18 months. It is another step forward in RFDS WO's ongoing commitment to bringing the finest care to the furthest corner of WA through innovation. The new generation aircraft will see the latest technology improve connectivity, safety and in-flight patient care.

Similar gifts have been made by the Foundation to the RFDS QLD and South Eastern Sections.

The Foundation and Roy Hill logos will be added to an existing PC-12 until the new aircraft arrives in recognition of this very significant contribution.