RFDS Victoria Education Program Manager Tom Ryan and an interactive aeromedical plane simulator is hosted by RFDS Tasmania every two years and while the pandemic threatened to derail this year's program it's now full steam ahead.
RFDS Tasmania CEO John Kirwan said that everyone involved felt that the RFDS education tour was too important to cancel.
"The students are able to explore and role play in the simulator and learn about what we do, but it also teaches some of the important health messaging delivered through our primary health programs and it helps us achieve our vision of improving health outcomes for Tasmanians, through education," he said.

"In Tasmania 15 percent of people smoke, 61 percent of people are overweight and 19 percent of people have three or more chronic health conditions."Childhood dental cavities are 55 percent higher for rural and remote area children than children in major cities, and this remains the leading cause of preventable hospitalisations in young children.
"Improving the health literacy of young Tasmanians through education remains an important part in improving health outcomes in the future.
"The interactive aeromedical simulator is a life-sized replica of the fuselage and cockpit of a Flying Doctor aircraft. Fully interactive, it includes a cockpit, complete with avionics, a propeller, flight simulator and is equipped with stretchers, oxygen, suction and communications.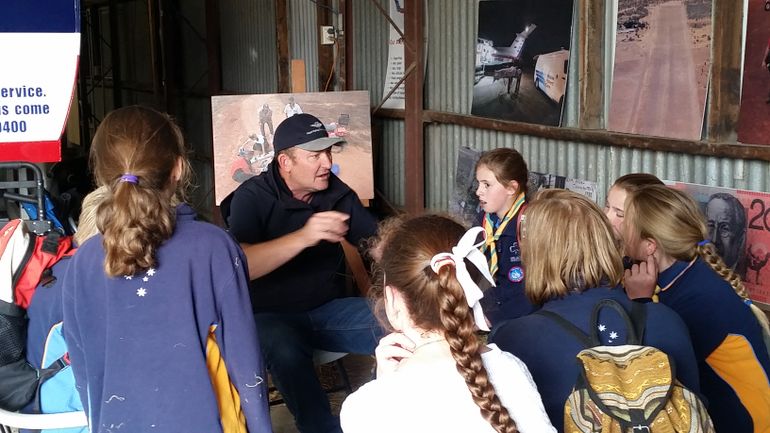 It's a fun way for students to learn through play and it's complemented by classroom sessions and the RFDS online education program at www.flyingdoctor4education.org.auwhich was developed to provide primary school students with a comprehensive look at the significant contribution the RFDS has made to Australia's history and its relevance to all Australians today.
For more information contact RFDS Tasmania education officer Jocelyn McLean at Jocelyn.McLean@rfdstas.org.au