RFDS William Creek Community Health Service
The Royal Flying Doctor Service (RFDS) is set to establish a permanent healthcare clinic in the South Australian outback tourism town of William Creek.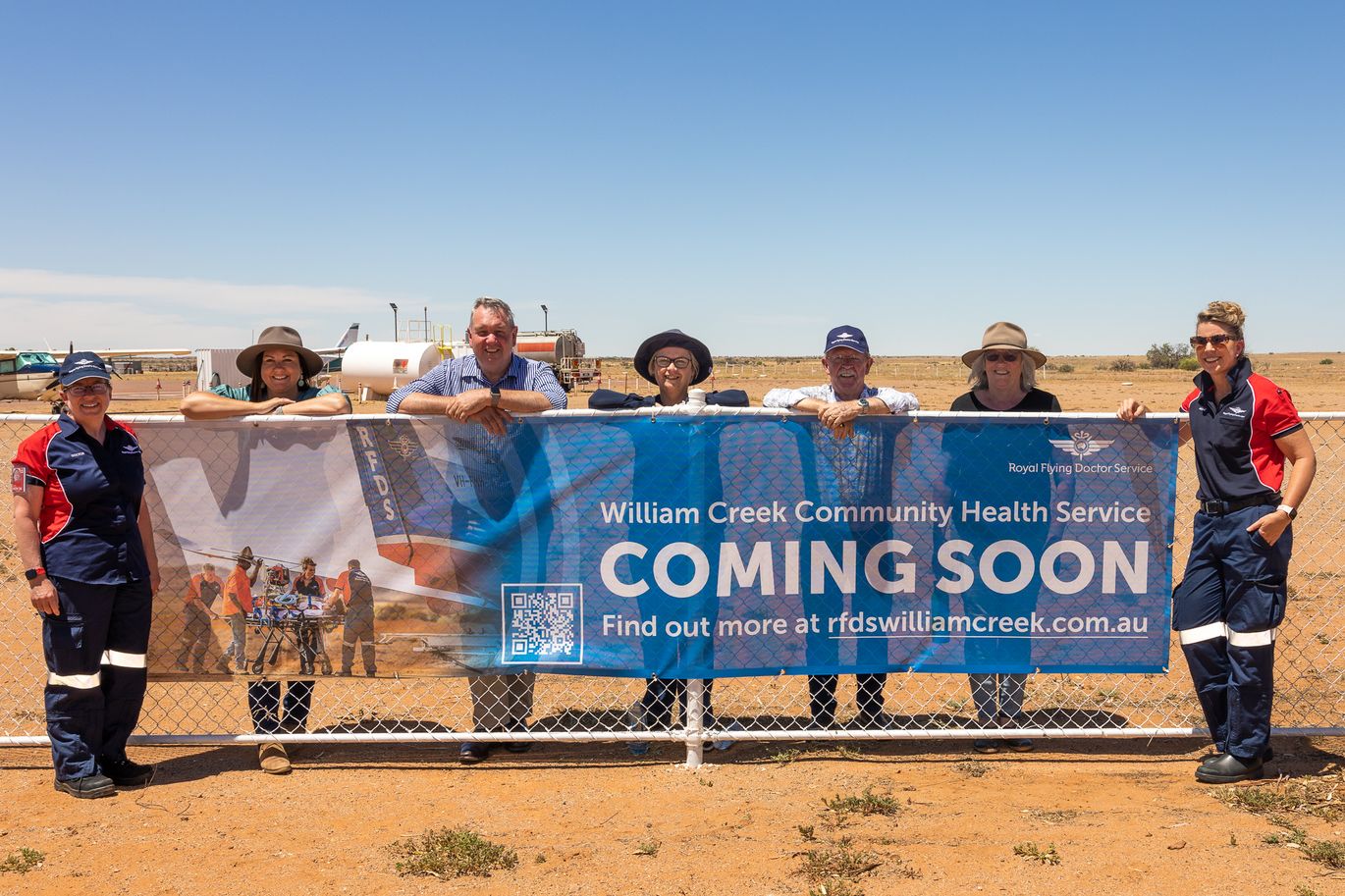 Why William Creek?
As the closest town to Lake Eyre North and the gateway to the Simpson Desert, William Creek welcomes more than 26,000 tourists a year and is a hub for nearby station communities.

The RFDS currently lands at William Creek around 30 times a year to conduct fly-in community health clinics and airlift critically ill patients to major hospitals at all hours of the day and night.

Currently, RFDS teams consult with local patients at the William Creek Hotel. In the event of an emergency, there is nowhere for the community to effectively provide first-aid to patients in a safe, private and secure environment with medical provisions. The nearest health clinic to William Creek is located more than two hours' drive on dirt roads.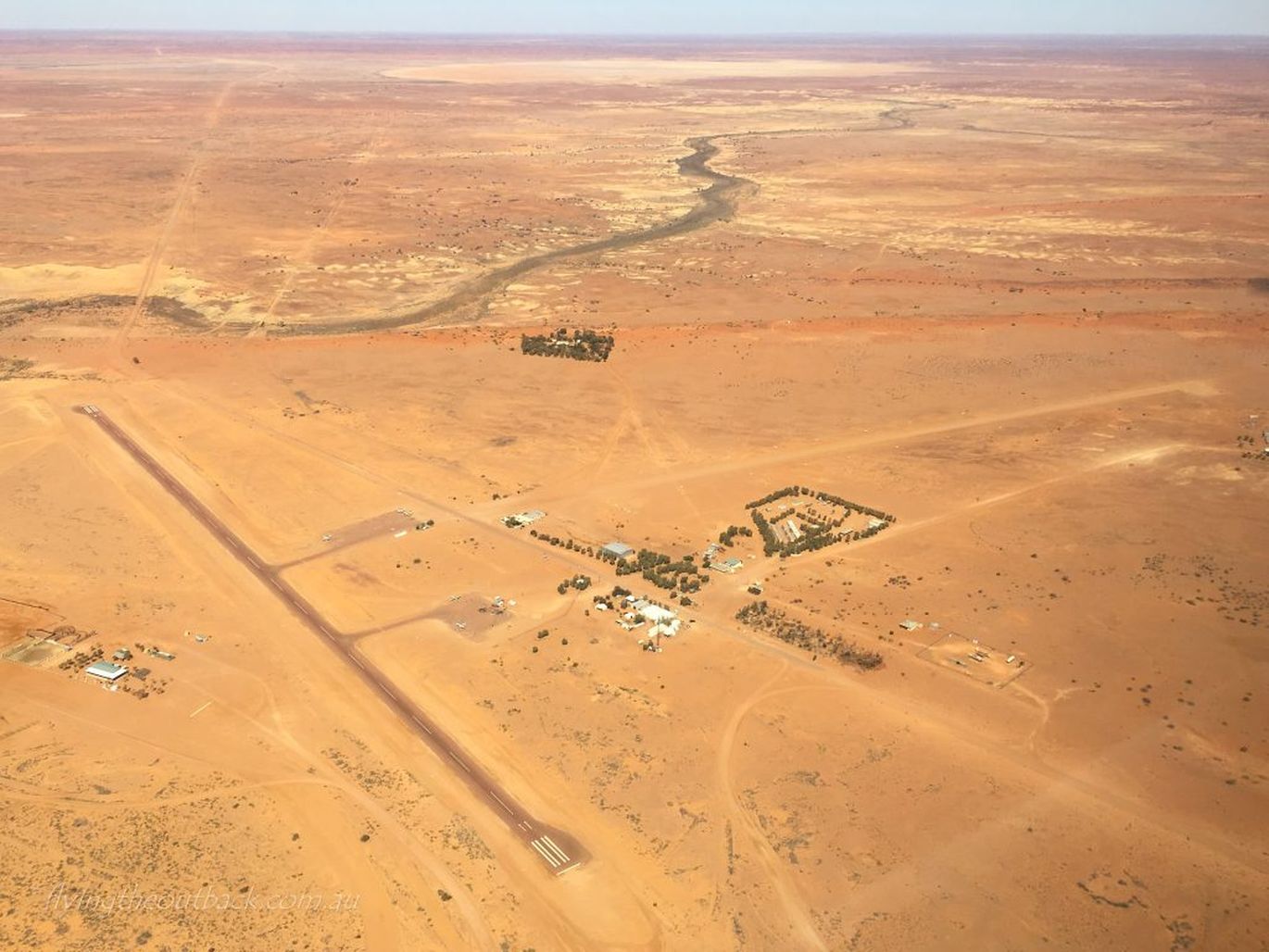 Image credit: flyingtheoutback.com.au
What will the new clinic offer?
The new William Creek Community Health Service will provide a fully equipped medical space for RFDS teams to conduct its regular fly-in primary health consultations. The extra provisions will enable the RFDS to deliver an improved patient experience, including expanded allied health services such as oral health.

While unstaffed outside of fly-in clinic hours, the community will also be able to access the clinic in medical emergencies to contact the RFDS directly. In the event of an emergency, first responders will be able to use digital health technology to instantly contact on-call RFDS doctors, while patients wait in the safe and secure environment for an RFDS crew to arrive.
The new RFDS William Creek Community Health Service will use a cost-effective modular and prefabricated construction to create a purpose-designed health clinic, featuring:
a multifunctional patient care space for the RFDS's monthly fly-in GP, mental health and allied health consultations;
an emergency space with telehealth communication technology, available to community members in medical emergencies to contact the RFDS;
a community space including a waiting area and accessible toilet, and;
direct access to the William Creek Airport for RFDS aeromedical retrieval crews.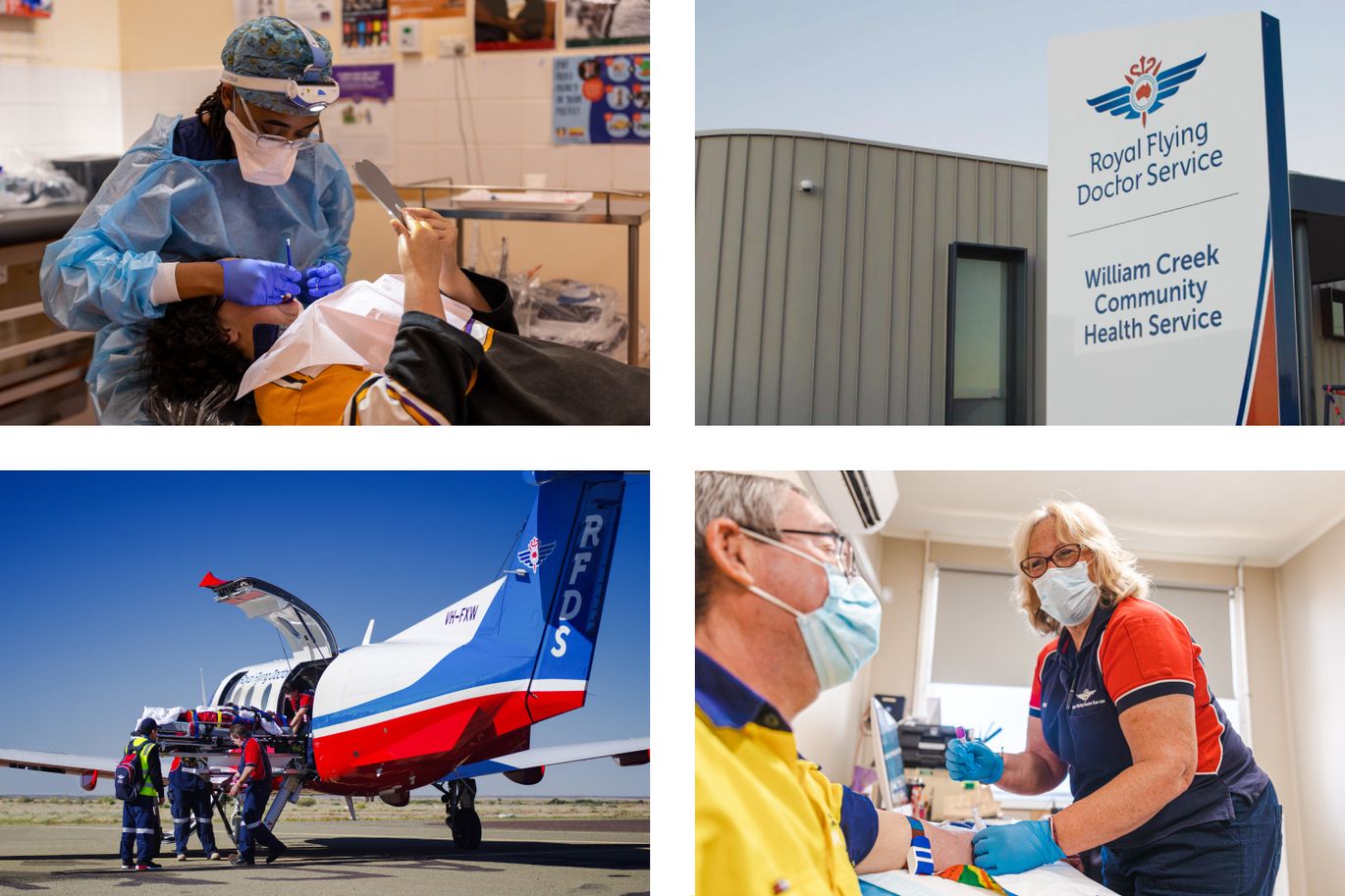 How can I support the project?
SA's Outback Communities Authority, through the Federal Government's Local Roads and Community Infrastructure Program, has kickstarted the project with a $1 million funding injection. However, RFDS fundraising and community donations will offset the remainder of the project cost.

Donate today and help transform vacant land into a modern medical facility that will help thousands of South Australians every year.
Donate now