The Royal Flying Doctor Service (RFDS) Central Operations has proudly accepted the SA Health "Supplier Innovation" Award, recognising the introduction of the new RFDS Medi-Jet 24 to its fleet.
The award annually acknowledges health care initiatives that benefit the community and that demonstrate originality and creativity.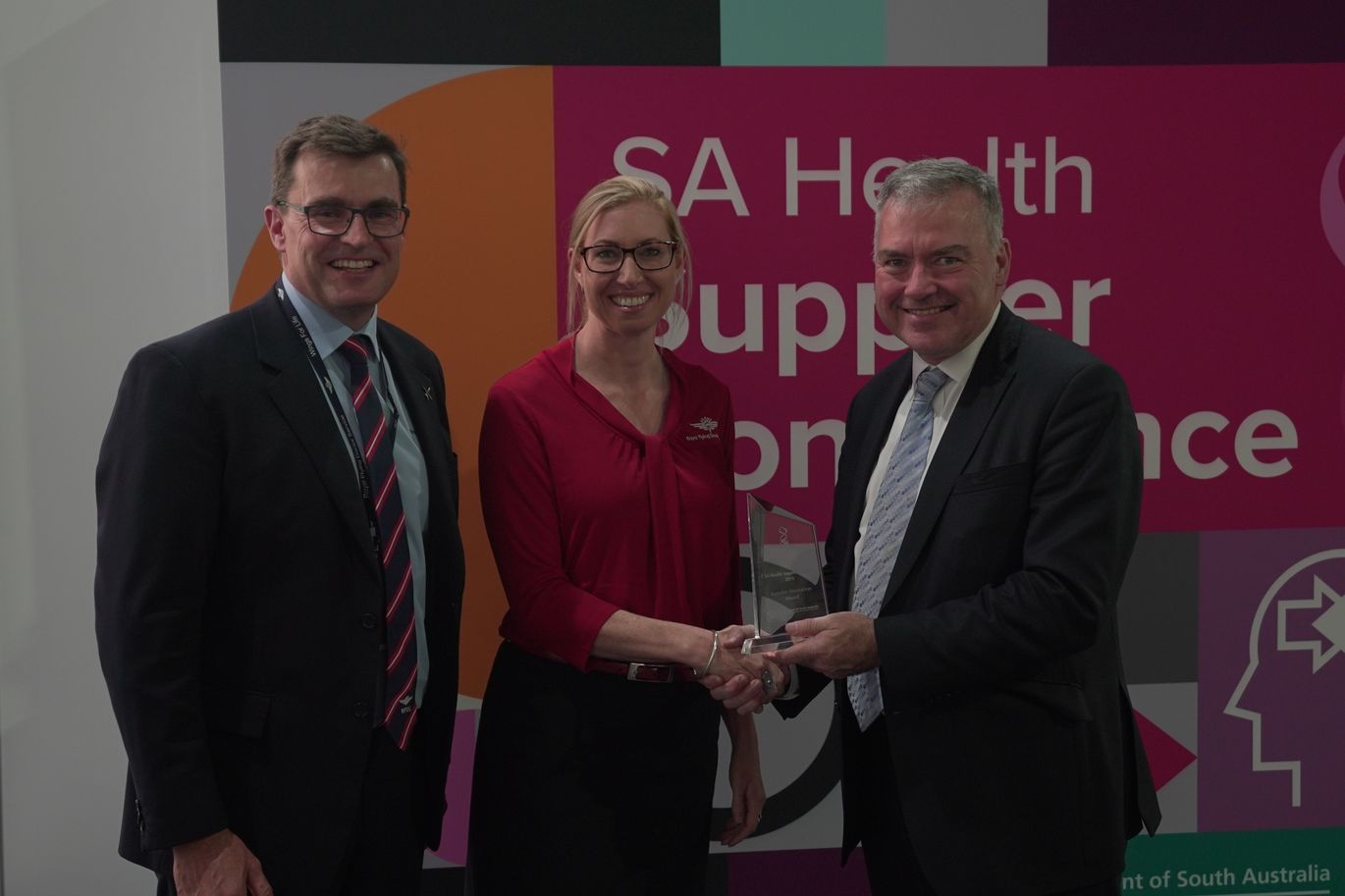 CAPTION: RFDS Executive General Manager Marketing & Stakeholder Relations, Charlie Paterson, and Senior Business Analyst, Vanessa Spaans, receive the SA Health Innovation Award from the SA Health Minister, Hon Stephen Wade MLC.
The development and delivery of the RFDS Medi-Jet 24 was five years in the making. It commenced service as part of the Central Operations fleet in June 2019.
The world's first purpose-built aeromedical jet, the RFDS Medi-Jet 24 combines the RFDS' signature ICU aeromedical interior and seamless patient loading system with the unparalleled performance of the Pilatus PC-24 Super Versatile Jet.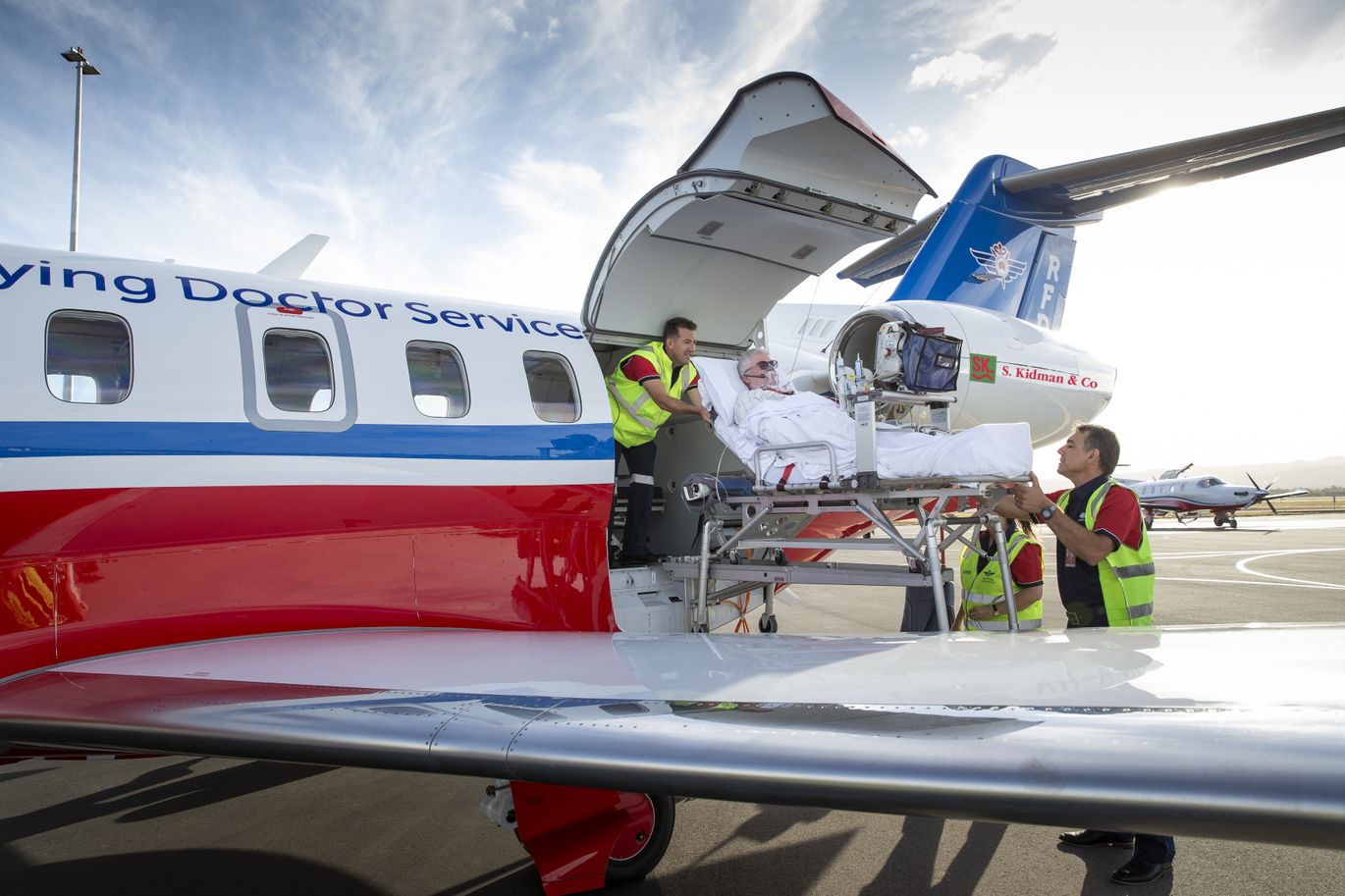 Its unique design allows for unrivalled access to unsealed airfields in remote areas, more efficient flight times and the capacity to treat and transport three stretchered patients at a time.
In its first 100 days of service, the RFDS Medi-Jet 24:

conducted 78 missions around the clock;
landed at 21 locations in six states/territories;
flown 108,000 kilometres;
saved 75 flying hours and, importantly
airlifted 128 patients to specialist care at a major hospital, providing the finest care every step of the way.
RFDS Central Operations Chief Executive Tony Vaughan ASM said the award was great recognition for the project team and the broader RFDS community that supported the jet's delivery.
"Meeting the demands of patients, key stakeholders and the communities we serve in an environment of increasing demand and complexity, rising community expectation and advances in technology all require us to think differently about the way we deliver our services," he said.
Watch the highlights of the RFDS Medi-Jet 24's first 100 days of service here.