Graphic: Farmer-turned-author's tribute to young son
At just two days old, Ziggy Seal experienced his first aeromedical flight from his home in Kimba, SA.
The now seven-year-old, who lives with a brain injury, is an inspiration to his young family – so much so that his dad, Brook, has penned a new children's book dedicated to his son.
Illustrated by fellow Eyre Peninsula local Lain Montgomerie, Just Like You, Only A Little More Different, is a heartwarming tale that aims to increase awareness about living with disability, sharing great lessons about inclusion and kindness.
Ziggy goes to Kimba Area School, where the book has become a helpful educational tool – and it is has since started reaching other communities.
"Many friends from different towns are buying copies and putting them in their schools and kindies – we've had lots of grandparents buying it for their grandkids," Brook said.
"Kids can enjoy the illustrations while it stimulates important conversations about being different and that it's okay to be different."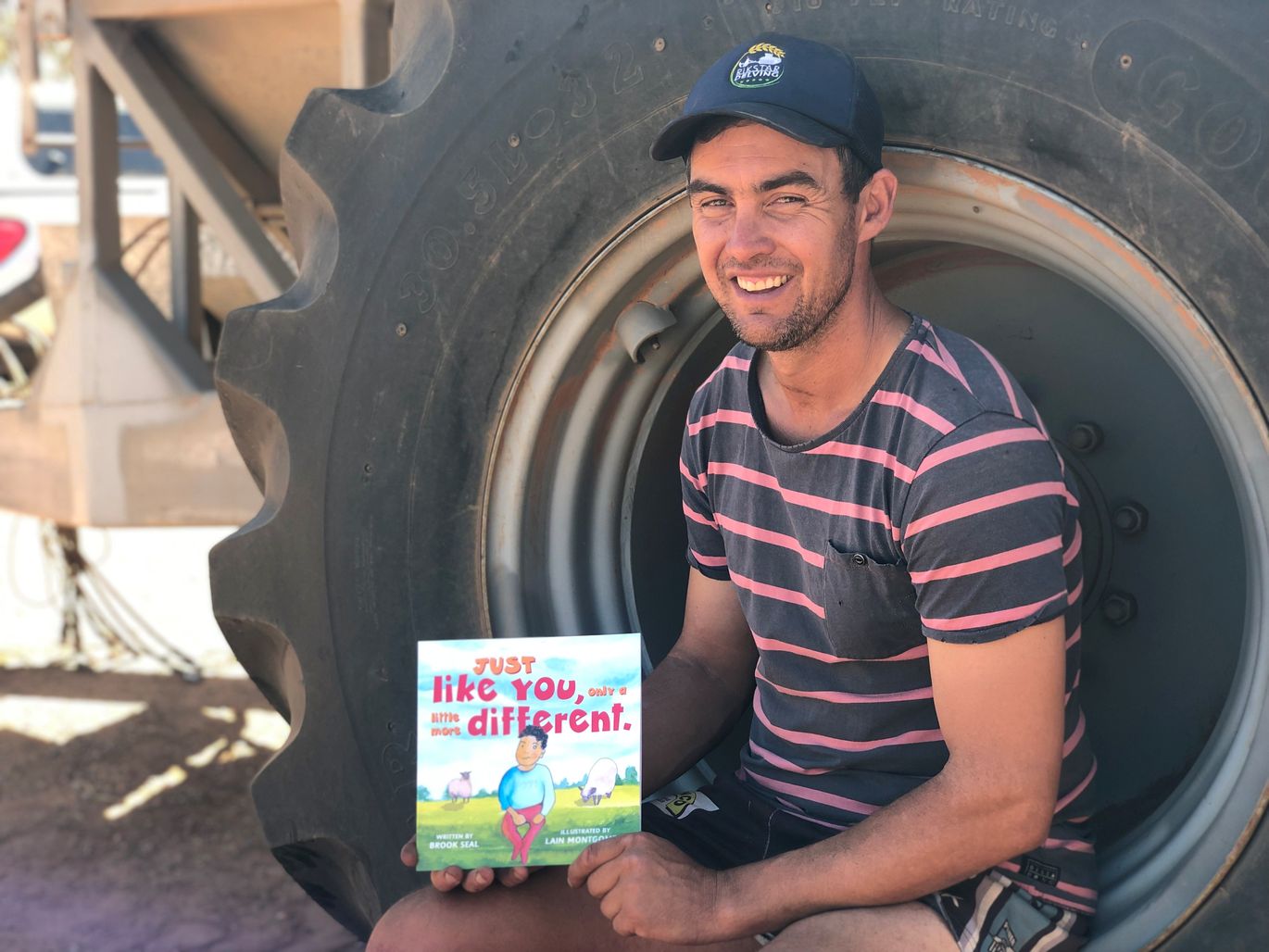 Photo: Author Brook Seal with his new book / Brooke Neindorf, ABC Eyre Peninsula
Brook said the book is also an important way of giving back, with all proceeds donated to the Flying Doctor. In just months, thousands of copies have been sold to readers both across the country and overseas – as far as Canada and Japan.
"The RFDS is a service dear to us, as well as many across regional areas," he said.
"When Ziggy was younger, we used the Flying Doctor four to five times. If we don't have the RFDS there to get us to a major hospital, it can be the difference between life and death at times."
"I wanted to use the book to just say thank you to everyone in the community who has helped us and has embraced Ziggy, and loves him just as much as we do. We've been overwhelmed by the response."
Just Like You, Only A Little More Different is available at retailers in Kimba, Port Lincoln and Ceduna, as well as online from Booko.
Photo: Ziggy (centre) with his family.