Volunteer Positions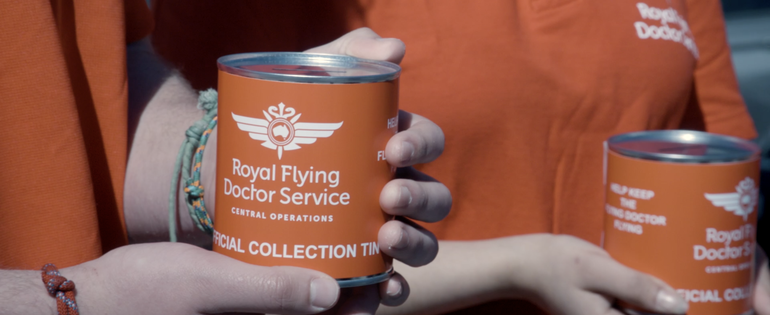 Volunteers and Auxiliaries
Not everyone is in the position to provide financial support when donating to a charity but we know your time is just as valuable. If you are able to donate some of your time and skill to the Flying Doctor you would be helping us save lives.
We count on volunteers to minimise our administration costs and ensure that more of the fundraising dollar goes directly towards our primary mission of providing medical care to those who need it the most. From helping out at fundraising events, to providing your professional services free of charge, or join one of our city or country Auxiliaries or Support Groups which raise money and awareness.
Statewide Badge Day Volunteers
We welcome Badge Day Volunteers. This day involves only one day a year standing in the main streets of the city of Adelaide or regional/metropolitan towns or shopping centres with a collection tin in hand.
Badge Day Volunteers are urgently required on one nominated Friday every May.
Auxiliaries and Support Groups
RFDS Auxiliaries and Support Groups are volunteer committees in the community who work to raise vital funds and awareness for the RFDS. There is a lot of 'fun' in fundraising and people join the groups for many different reasons. They form valuable friendships with each other and remain in the groups for many years.
Contact
Organise a Speaker from the RFDS
Although the Flying Doctor has been saving lives for almost 90 years, there are many people who know little about the work we do. There are those who know that we are an
emergency retrieval service but don't know about the comprehensive primary healthcare services we provide to hundreds of bush communities. And of course there are those that know a great deal and are always interested in the latest news from the RFDS.
Would you like to learn more about the work of the RFDS? We can provide guest speakers for your meetings or events.
For more information on volunteering for the RFDS or how to organise a speaker contact Volunteer Coordinator Mary Wellington on (08) 8238 3314 or mary.wellington@flyingdoctor.net
Auxiliary/Support Groups in SA & NT
RFDS Adelaide Auxiliary
RFDS Alice Springs Auxiliary
RFDS Ceduna Support Group
RFDS Clare Support Group
RFDS Copper Coast & District Support Group
RFDS Cowell & District Support Group

RFDS Fleurieu Support Group
RFDS Gawler & District Support Group
RFDS Jamestown & District Support Group
RFDS Kangaroo Island Support Group
RFDS Kingston & District Support Group
RFDS Marree Support Group
RFDS Millicent & District Support Group

RFDS Mount Gambier & District Support Group
RFDS Naracoorte & District Support Group
RFDS Port Augusta Auxiliary
RFDS Port Lincoln Auxiliary
RFDS Port Pirie & District Support Group

RFDS in the Riverland
RFDS Roxby Downs Auxiliary

RFDS Sunraysia Support Group
RFDS SYP Support Group
RFDS Tatiara Support Group
RFDS Whyalla Support Group
Our RFDS Simulator
Enquire now how you can help your Flying Doctor.