Fill out the form for more information or to request a quote.
* required fields
RFDS Air Ambulance Medical Charter Service
For emergency air ambulance services or patient repatriations, trust in the Royal Flying Doctor Service — Australia's mantle of health care for the last 90 years, and nine times voted Australia's most trusted charity.
Our fleet features two RFDS Medi-Jet 24 ultimate flying intensive care units — game changers in aeromedical care, offering fast long-haul/interstate evacuations and repatriations for up to three patients.

The world's first purpose-built aeromedical jet, the RFDS Medi-Jet 24 really is in an air ambulance class of its own:
ICU capability for three stretchered patients – enhanced response to mass casualty incidents or natural disasters
Custom rear patient loading door – safer, quicker loading of patients and specialist medical equipment
Built-in patient stretcher-loader – optimum patient safety and reduced risk of injury to clinicians
Advanced bariatric solution – enhanced stretcher and stretcher-loader weight lifting capabilities
Right-engine Quiet Power Mode – constant electrical supply and cabin conditioning whilst standing on tarmac
Superior short-field take-off/landing – greater operational flexibility and access to regional aerodromes
Unpaved airfield capability – unmatched airfield access and mobility in remote parts of the country
Certified for single-pilot operation – unrivalled operational efficiency and payload carrying capability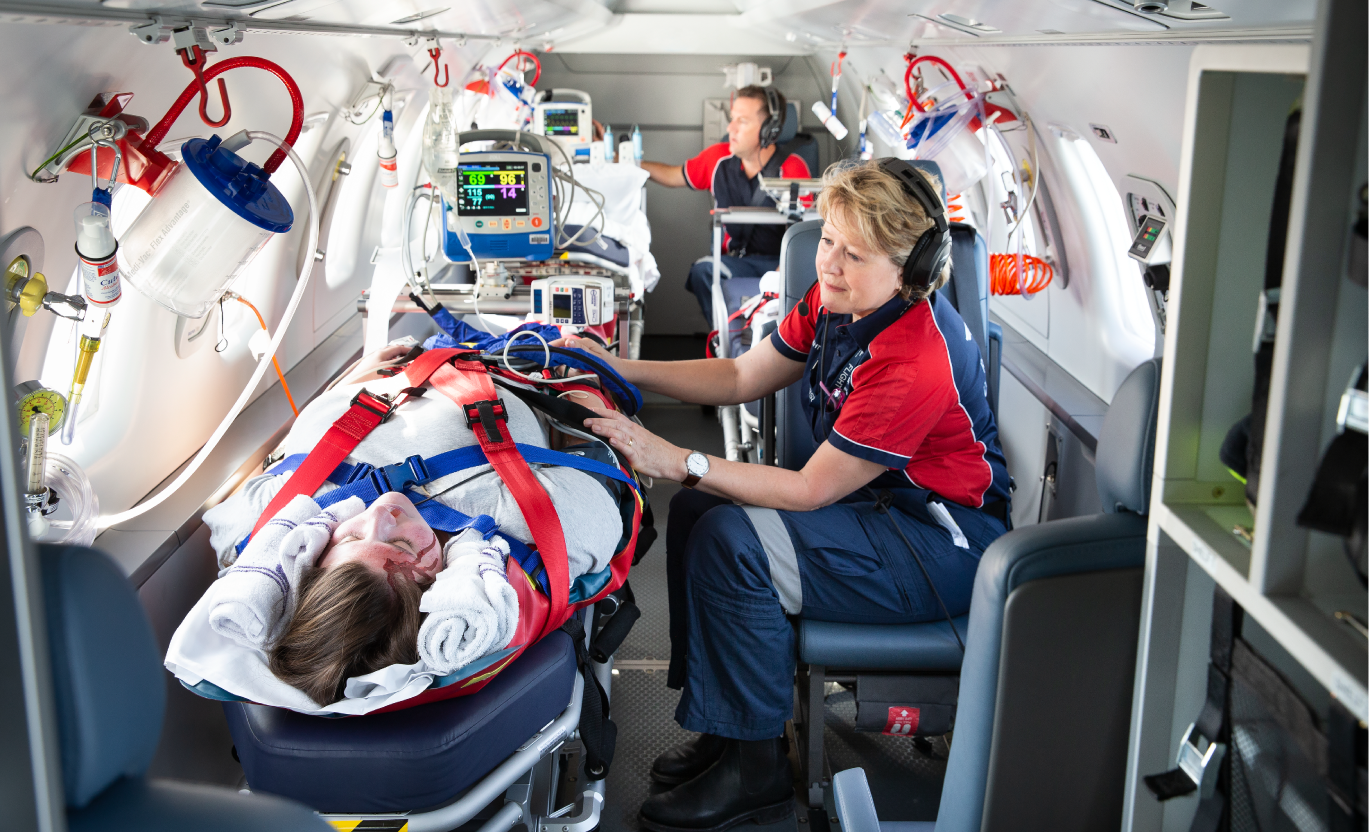 Download the Capability Statement for the RFDS Medi-Jet 24.
Watch the video of our first RFDS Medi-Jet 24's first 100 days of operational service.