What we do
The generosity of our supporters has enabled RFDS Tasmania to build an aeromedical bast at Launceston Airport and patient transfer shelters at regional airports around the state.
We are engaged in the provision of dental services on Flinders and King Island and provide annual scholarships for medical, dental and nursing students. With support, we deliver an educational program for primary school students and fund important research to advance the long-term health of Tasmanians.
Supporting aeromedical services
RFDS Tasmania supports the aeromedical service delivered by RFDS South Eastern Section by providing the hangar facilities, patient transfer facilities and medical and aviation equipment.
Read more
Primary Health Care in TAS
The vision of RFDS Tasmania is to improve health outcomes for all Tasmanians with a specific focus on remote and rural areas.
Read more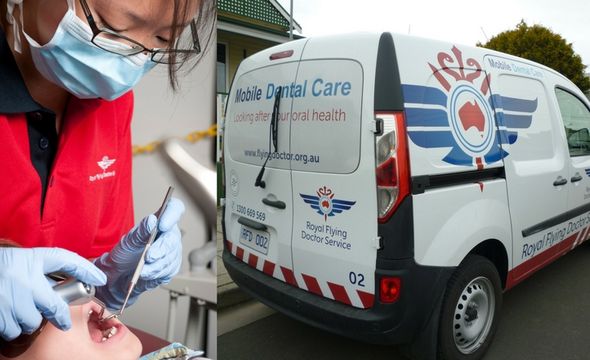 Dental Care in TAS
Good oral health is important to overall health, unfortunately access to oral health services and dental treatments can be particularly difficult for Tasmanians living in rural and remote areas across Tasmania. RFDS Tasmania are now able to deliver dental services via our team of dental professionals in a mobile dental setting to provide clinics to small rural communities throughout Tasmania where distance can be difficult.
Read more
Education in TAS
Look! Up in the Sky is an innovative education program designed to raise awareness and understanding of the RFDS by teaching staff, students and their parents in primary schools.
Read more