Regular Giving
We need people like you as our Support Crew.
When accidents turn into emergencies, when new life hangs in the balance and when medical support is out of reach, your regular ongoing support keeps the Flying Doctor in the air. When you join our Support Crew, you help us save lives and bring primary healthcare to Australians in regional, rural and remote Queensland. You can be the difference between a cry for help and a sigh of relief for Australians, no matter where they live.
Have you seen our crew out in the community?
At the Royal Flying Doctor Service we love meeting new people who want to talk about our work and how they can help keep us flying. You may have spotted our fundraisers out and about in your local community having a chat about making a regular gift to the Flying Doctor. A regular gift is a reliable source of funding that we can use to support our mission of bringing the very best emergency and primary health care to all Australians, no matter where they live. When accidents happen, when illness strikes, when babies arrive unexpectedly, the help of our Support Crew is the difference between a cry for help and a sigh of relief for families in remove or regional Australia.

Recognising our crew
You'll recognise our team in your community thanks to their eye-catching blue Support Crew uniform with the prominent Flying Doctor logo as well as their photo ID badge. Our teams work inside and around local shopping centres as well as visiting houses in residential areas across most of Queensland. When you're approached by one of our team, they'll tell you that they're raising money for the Royal Flying Doctor Service (Queensland Section).

Where you can find our crew
Each month our Support Crew visit communities across Queensland. Click below to see a list of upcoming locations. Come and say g'day and have a chat, we'd love to tell you more about how your help makes a difference!

Current locations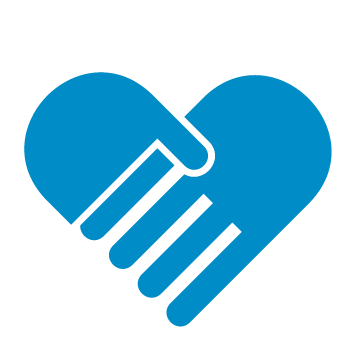 Our promise to you
Our Support Crew work to the highest possible standards. We're members of the Public Fundraising Regulatory Association which means we comply with strict regulations to ensure transparent fundraising practices. Any personal information that you share is kept completely confidentially. While we do need your contact details to join our Support Crew, you can choose how and how often we contact you. See our Privacy Policy and our Direct Debit Service Agreement at the bottom of this page.
Public Fundraising Regulatory Association
Feedback
If you have any feedback or questions about our Support Crew, we'd love to hear from you at supportcrew@rfdsqld.com.au. Or perhaps you'd prefer to speak to someone about regular giving over the phone on 07 3852 7515.
Launch of face-to-face fundraising
The Royal Flying Doctor Service (Queensland Section) has this week launched its face-to-face fundraising campaign.
More details
Baby Daisy's Flying Doctor journey
Shantell Kennell was enjoying the perfect pregnancy, when almost overnight her blood pressure shot through the roof. Shantell was told she had severe preeclampsia, her life was in danger and the only sure 'cure' was to deliver her baby in a specialist unit 600km away...
More details
Join the crew online today or download and complete this form, and return it to: Reply paid 64275, 12 Casuarina Street, Brisbane Airport, QLD 4008. Or call (07) 3852 7515 or over-the-phone donations.

View our Direct Debit Service Agreement and our Privacy Policy.